Our Blog
Sieve Shakers Machine
Posted on June 10, 2021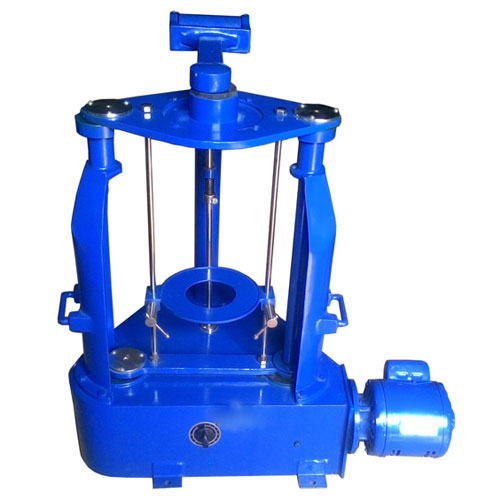 Sieve Shakers Machine
Sieve Shakers Machine – When it comes to knowledge about sieve shakers, there are lots of confusion among the different stakeholder with respects to its definition, calibration, type, cost, and much other information. There is tons of information about it but getting the desired information is quite painful. You cannot read thousands of pages to understand all about the Sieve Shakers Machine. That is why we have created this blog. In this blog, you will get all the relevant information about the shaker in a short and simple way.
What is Rotap Sieve Shaker?
It is a type of machine that is used in used to separate particles. The machine can be of any brand. In the market, there are many manufacturers, suppliers, and exporters of this product. But if you are looking for some authenticity sieve shaker itself can be from any company, brand, or model. If you are looking for a banded sieve shaker manufacturer, https://civillabequipmentmanufacturer.com/sieve-shaker-rotap-manufacturers/ is a great place.
Rotap is the branded version Sieve Shaker – W.S. Tyler Version
How does Rotap Sieve Shaker work?
The machine uses oscillating motion in shaken participles. It also uses through a series of different test sieves in a stack. In general, the machine holds a stack of sieves and afterward, it shakes the stakes. It shakes in such a way that material falls down through all the sieves and gets stuck at each different size opening. As compared to hand sieving, the machine provides consistent, and repeatable results at a faster pace.
A good sieve shaker from https://civillabequipmentmanufacturer.com/sieve-shaker-rotap-manufacturers/can hold sieves anywhere from 1 to 13 sieves high. Based on your requirement, you can use the number of sieves with the machine.
Types of Sieve Shaker
It is one of the major confusing parts for any customer. In the market, there are two types of Sieve Shaker:- mechanical and electronic or digital
1. Mechanical Sieve Shaker
This is one of the most used machines in all types of industry. It is for long and gives a great performance in all types of working environments. This machine uses a hammer to tap and circular oscillations to help separate particles. You require securing or bolting down the machine as it moves a lot. If you will not secure it, it will walk fall or may make damage to the man and the material. The machine creates a tap and shake that is loud. The machine runs at around 85 decibels. You may look online for various mechanical sieve shakers. Based on your budget and requirement, you can choose the best one for your business.
Points to remember about Rotap Mechanical Sieve Shaker
These types of shakers are very durable machines. You can use it for over 50 years but be ready to hear a loud sound when the machine is working.
You need to do regular maintenance or upkeep for better performance.
You may require changing some parts even in the first year. Some oil along the way on parts that are rubbing may be required, but it should work smoothly.
You may start to see some of the major parts start to show some wear after long years of use.
You must run the machine only after securing or bolting down.
Electronic/Digital Sieve Shakers
This type of machine is more advanced and it uses 3-D motion instead of a tapping motion like in the mechanical units. These machines are compact and take less space on the counter. As compared to mechanical shakers, digital or electronic shakers require low maintenance. They are also a lot quieter as they do not use hammers for work. You will not hear loud sounds when the machine is working.
There are many models of electronic or digital sieve shakers. If you are looking for digital sieve shakers manufacturers, you can contacthttps://civillabequipmentmanufacturer.com/sieve-shaker-rotap-manufacturers/There product model no.SET-1247 is a great product for any industry.
Cost of a RO-TAP® Sieve Shaker
It depends on various factors, but you may get a good machine between the costs of $1230 to INR38000.
How can I be sure about the good standards of my sieve shakers machine?
Always prefer to purchase the product from the original manufacturers. You may ask for the demo or trial to know the various functionality. It is always better to compare different products with each other to know the best one. Look for a machine with a long warranty period and low maintenance.
Do I require calibration or certification of my Sieve shakers after purchase? No, you do not need to contact anyone for calibration or certification of the machine. There are some ways to check the performance of the machine, which can be done by you. Follow the user manual for more information.
Conclusions
Hopefully, you have got good information on sieve shakers and that will help in choosing a good product for yourself.