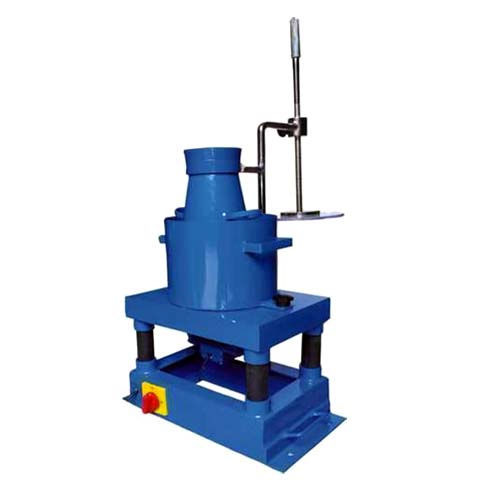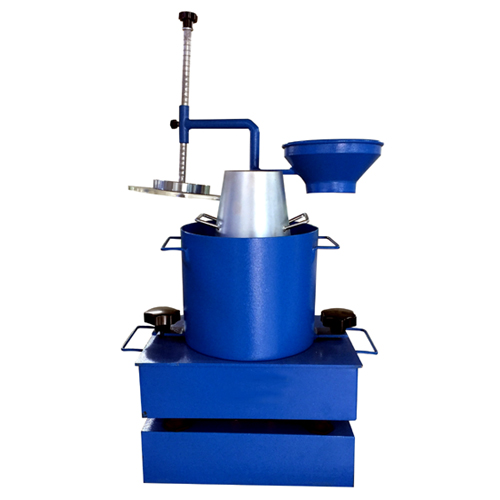 Vee Bee Consistometer Test
Model No.: SET-1101
Standards:
Civil Lab Equipment Manufacturer is engaged in manufacturing and supplying of Vee Bee Consistometer Test of top-notch quality. The equipment is used for the purpose of determining the consistency and workability of the freshly mixed concrete.
Vee bee test machine consists of a mild steel vibrating table which is mounted on an elastic supports. The vibrator is operated electrically. The length and width of a vibrating table are. The Vee Bee test instruments comprises of a vibrating table, which rests upon an elastic support. Vibrator functions electrically and the respective length and width of the vibrating table stands at 380mm and 260mm.
A cylindrical container is also attached with the help of nuts on Vibrating Table's surface. Slump cone and a cylindrical jar are also placed on its surface. The Cylindrical container is attached with wing nuts to the vibrating table.
Vee bee test machine
Tamping rod of dia 20mm and length 500mm,
Trowels
Stopwatch.
Cylindrical Container
Concrete Testing Lab Equipment