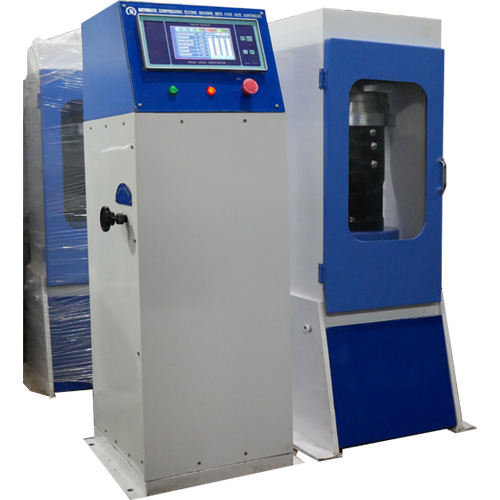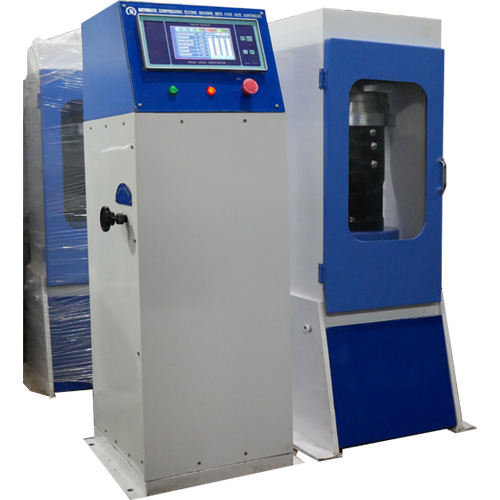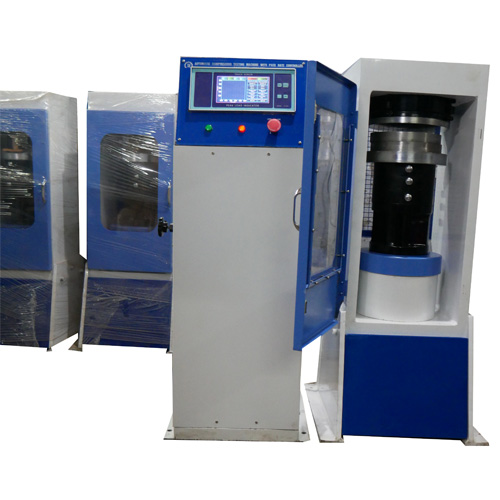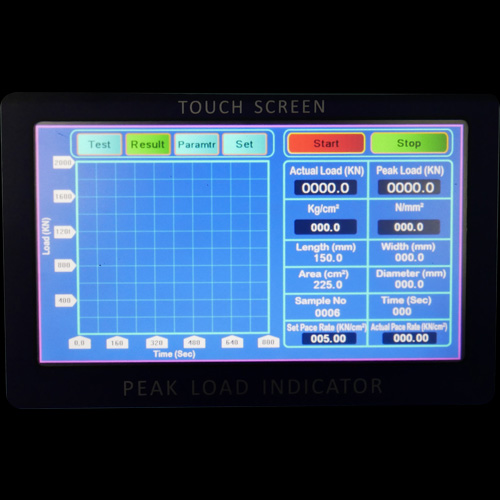 Automatic Servo Controlled Compression Testing Machine
Model No.: SET-1152
Standards:
IS
516, 14858
ASTM C39, AASHTO T22
Fully Automatic Servo Control Compression Testing Machine Manufacturer Automatic Servo Controller Compression Testing machine is also named computer controlled CTM and servo controlled CTM. Automatic Servo Controller Compression Testing Machine are the commonly required in the laboratory for the testing of It is mainly used to testing compression strength of cement, concrete, brick, other building materials.
These compression testers are manufactured as a result of continuous research and development to upgrade the compression machines with the latest technologies to Conforms to IS 516 and IS: 14858 and conforming to ASTM C39, AASHTO T22, BS, EN and other ASTM standards can be supplied on request. These machines also meet the requirements of CE norms with respect to the health and safety of the operator and their user-friendly design enable an inexperienced operator to perform the test. CTM has its easy and excellence operating software to control the machine operation and observe the accurate result. Automatic Servo Controlled compression testing machine adopts highly precision digital micro-valve with advance force closed-loop control function in order to get equal load rate loading or equal stress rate loading.
Key Feature:
Conforms to IS 516 and IS: 14858
Machine Conforming to ASTM C39, AASHTO T22, BS, EN and other ASTM standards can be supplied on request
Fully Auto Controlled – Operable With HMI through
Laptop/Desktop P.C
Standalone HMI
Touch Screen HMI and PLC Control:
Configurable Engineering Unit For Machine Selection
Predefine Machine Capacities for each engineering unit Specific capacity can be selected from the drop down.
Dynamic Calibration.
Peak Load, Peak Stress, Unique Record number is displayed.
HMI has provision to configure more than one Mode. Mode 1- Compression/Mode2 Flexure/Mode3-Prism Testing/Mode4-Tensile Splitting Strength.
Menu Driven Sample Details.
Data Download thru RS232 in MODBUS ASCII Format.
User can set break point.
Peak stress calculation based on sample type and shape.
Easy to operated.
Password protection for systems and calibration setup.
2% overload facility to calibrate the machine setup.
Start, Stop, Pause and Reset.
Touch Screen Keyboard.
Automatic Pace rate Control to set value.
Pace rate can be changed during test also.
Auto close / release of Dump Valve.
Communication with SE-TEST thru Serial Port (RS232).
Machine can be operated with software through computer.
This fully automated version of the manual/semi automatic Compression testing Machine. The Machine is available from 50 KN to 3000 KN range. Machine can be operated as a standalone with HMI as well as with SE-TEST software installed in a Desktop PC / Laptop. When Machine is operated with software then all operated relating to machine control and functioning is done thru EmbSys only. It has provision for automatically turning the pump on and off, controlling the set pace rate and switching the machine off under predate conditions. The Control releases the pressure at the end of every run and reinitializes the machine at the end of every test. The pace rate is maintained by means of PID control using high torque motors and driver sets. HMI controls the machine and gives the appropriate command based on requirements. The load resolution varies Fully Automatic servo control compression Testing Machine from 0.002 KN – 0.2KN based on Machine Capacity.
| Model | Capacity | SET-5051-A | SET-5051-B |
| --- | --- | --- | --- |
| Capacity | kN | 2000 | 3000 |
| Standard | — | IS14858:2000 | IS14858:2000 |
| The roughness value for texture of loading and auxiliary platens | µm | < 3.2 | < 3.2 |
| Lower platens dimensions | mm | Ø300 | Ø300 |
| Upper platens dimensions | mm | Ø300 | Ø300 |
| Maximum vertical clearanc between platens | mm | 340 | 340 |
| Piston diameter | mm | 250 | 300 |
| Maximum piston movement | mm | 50 | 50 |
| Horizontal clearance | mm | 360 | 380 |
| Power | W | 750 | 750 |
| Oil capacity | Ltrs. | 20 | 20 |
| Maximum working pressure | Bar | 410 | 410 |
| Dimensions (W x L x H) | mm | 810 x 500 x 970 | 840 x 540 x 1050 |
| Weight | Kg. | 795 | 1050 |
Concrete Testing Lab Equipment