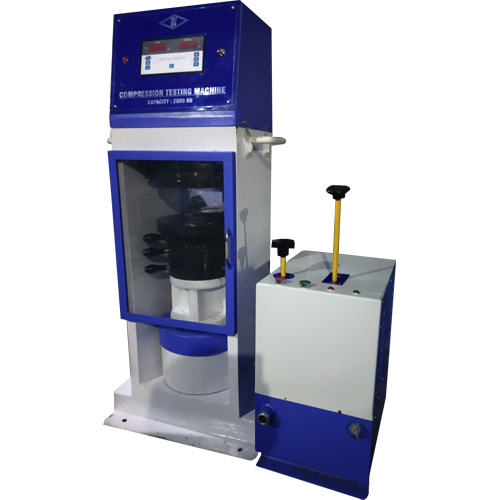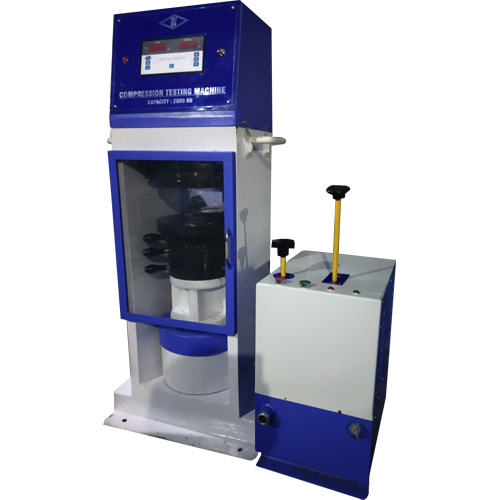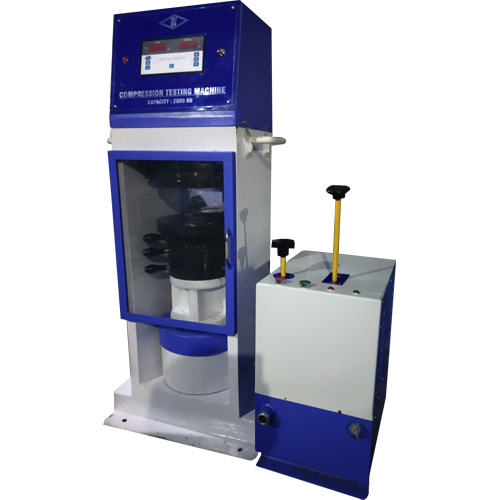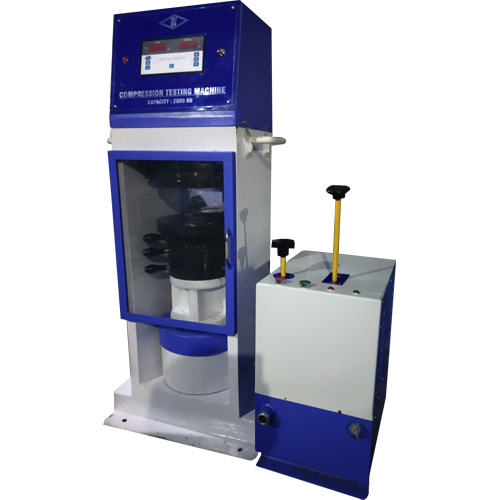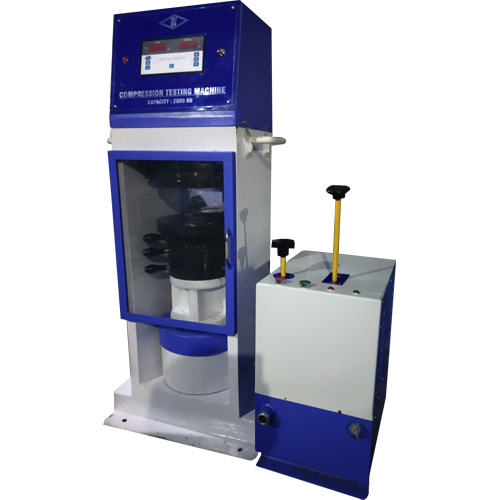 Semi Automatic Compression Testing machine Plate Type (power pack model)
Model No.: SET-1138
Standards:
IS
7535 1986
ASTM C 183
AASHTO T 127
The Civil Lab Equipment Manufacturer range of semi-automatic compression testing machines (plate type model) with manual pace rate controller are the finest in their types Supplied by us. It is perfect for quality control testing of concrete in the absence of commercial testing facilities.
The machine is used for the compressive strength test of the cement mortar, concrete, brick and other materials required for building. It can also be utilized for conducting mechanical property test of different materials.
The semi-automatic compression testing machine also adapts rapid approach system for fast movement of piston with fine tuning system to maintain precociously pace rate per second. Additionally, it is also used for the automatic test data processing and for the purpose of printing out the reports of tests.
Salient Features of the Semi-Automatic Compression Testing Machine
Accurate and Precise load rate application
Digital display unit with Pacerate displace system system
Can be connected to a second frame
Can be used for upto 40 compression tests per hour
Compatible with the data manager software and smart line units
Can be connected to any model of hydraulic operated testing system
For the purpose of compressive strength measurement
Concrete Testing Lab Equipment