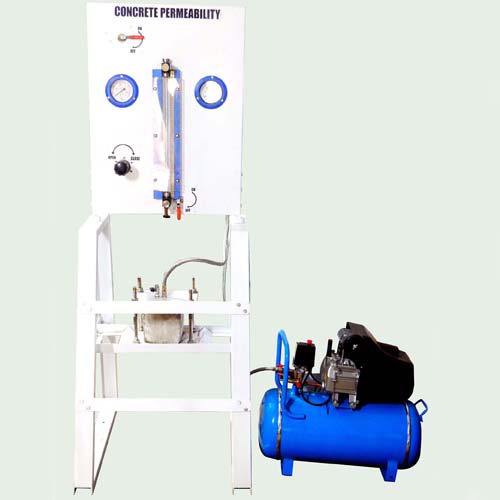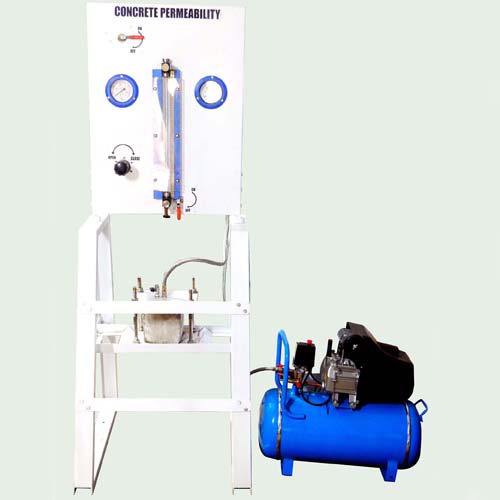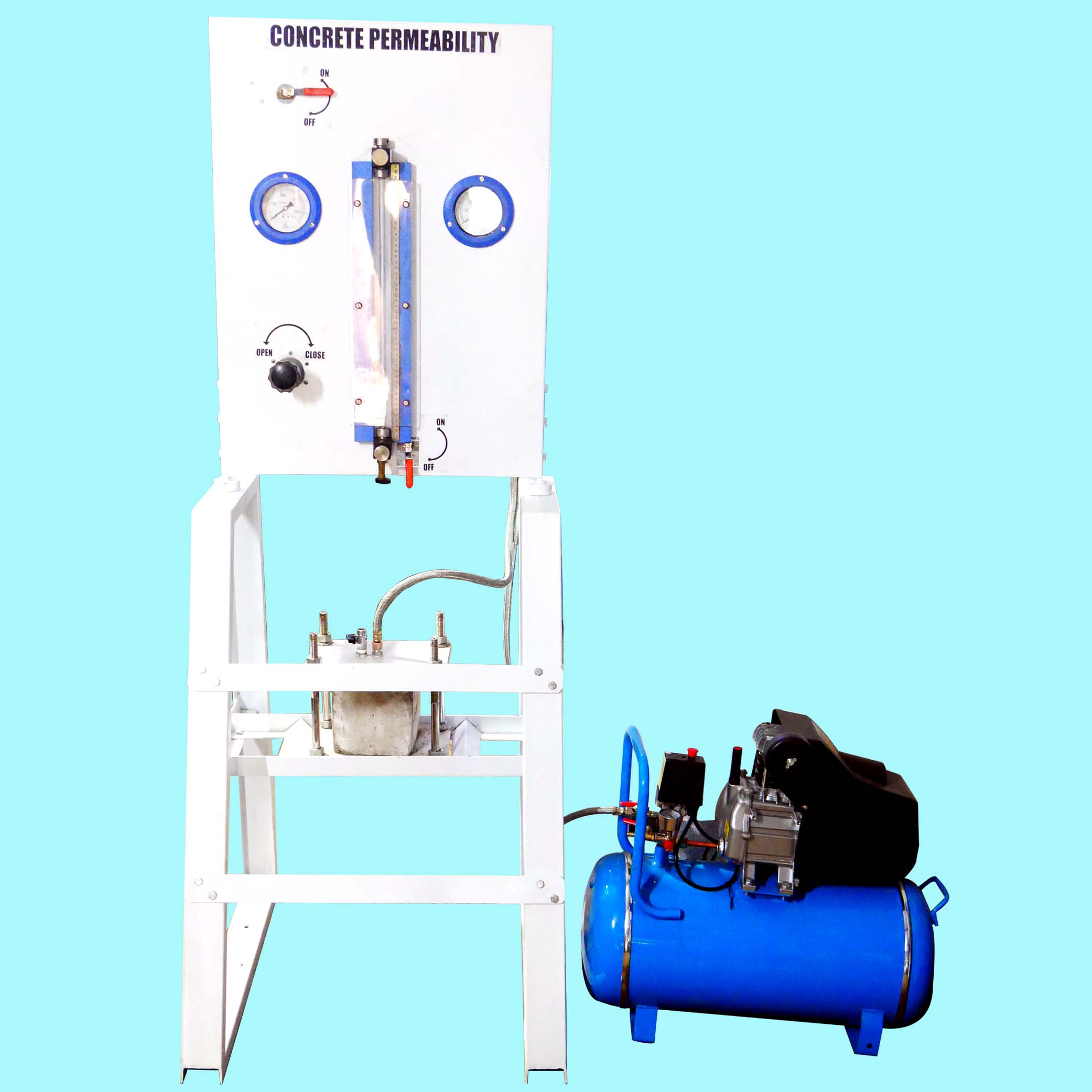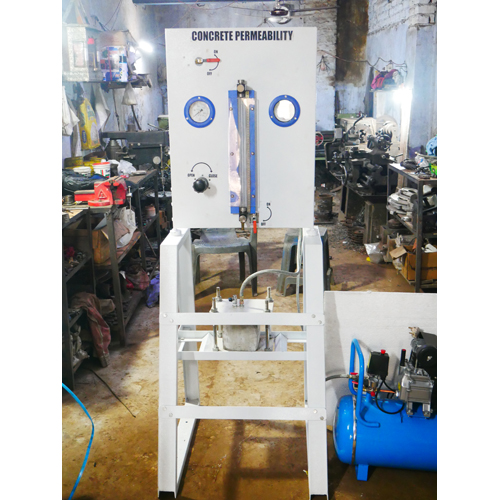 Concrete Permeability Apparatus (Single Cell)
Model No.: SET-1144 (A)
Standards:
Concrete Permeability Apparatus Single Cell is used for ascertaining the permeability of the concrete and cement mortar. The test is done through different specimen using 15cm of cubes cast in the premise of laboratory. The permeability is ascertained on the mortar, cement, or concrete specimens either through the cast in the laboratory or is simply acquired by cutting out the cores from structures that are pre-existing. Civil Lab Equipment Manufacturer is the leading supplier and exporter of single cell model permeability apparatus for Concrete Testing Labs.
Specification-
The concrete permeability apparatus comes equipped with a squares cross section brass/ gunmetal cell. The cells are placed on a stand and are connected via the pressure chamber through T-connector and copper tubing both placed on the stand, with end connections to the sleeve packed valve and a rubber hose pipe. Comprising of one base plate, the cell assembly is equipped with one metal funnel, single top plate, along with a pressure tube for developing the pressure within the chamber.
Accessories-
Along with the concrete permeability apparatus, we supply a measuring cylinder 500cc for measurement of the drained water quantity. Moreover, pressure can also be exerted through a compressor or via a pressure pipeline. The machine can also be made available in – Sample of size 100mm dia X 100mm high. Sample of size 150mm dia X 150mm high.
Concrete Testing Lab Equipment