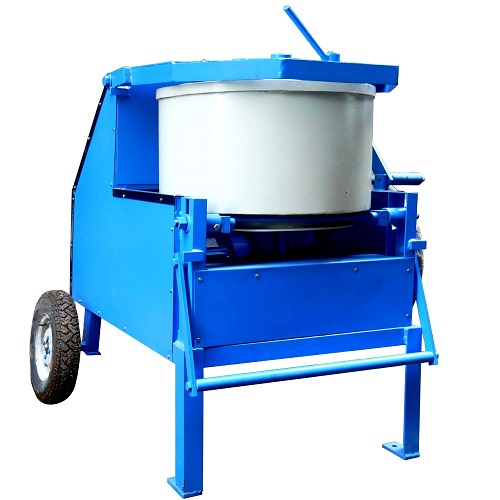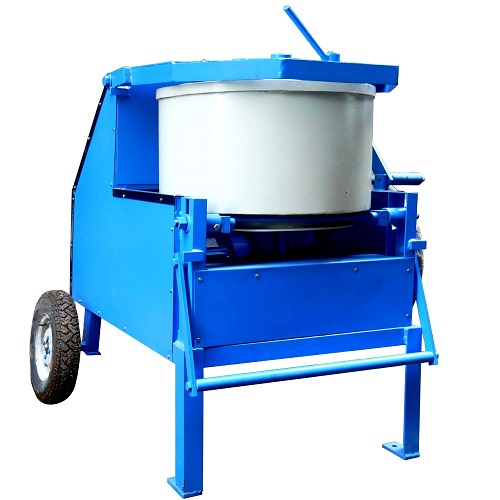 Laboratory Pan Mixer ( 40-100 Ltrs.)
Model No.: SET-1114
Standards:
At Civil Lab Equipment Manufacturer, we take expertise in manufacturing of Laboratory Pan Mixer in different capacities. The product range is fabricated and manufactured at our highly advanced state of the art manufacturing unit by utilizing best quality raw materials. We are Laboratory Pan Mixer 40 60 100 Ltrs Manufacturer, suppliers and exporters in Delhi, India.
A concrete mixer is an equipment that is used for combining cement homogenously, and aggregate such as gravel, sand, and water to make concrete. The mixer makes use of revolving drum for mixing the components. Thus, by using the equipment, thorough and uniform mixed batches can be formed in laboratory or field.
Description
The Laboratory Pan Mixer comes equipped with rubber tyred towing tongue that enables it to be moved and towed around by hand. The rotations of the equipment are powered by hand or through a three-phase electric motor joint with gear box to reduce the rotating speed at 20 to 25RPM . The lever enables the concrete to be placed into the mixing pan or the wheel-borrow. The driving shaft of the machine is placed on ball bearing which is sealed. The drum swivels are countered balanced and can be title tyo any angle for complete and quick discharge.
The equipment has been designed to minimize or eliminate the tedious task of hand mixing. Using the laboratory pan mixer, highly mixed batches can be developed. Moreover, the counter-balanced drum can be made to tilt easily by 1 to 2 cu. fl. mix.
Drum Capacity : 40 to 100 ltrs. Overall Dimension : 910 x 875 x 1250 mm Motor : 3 HP, 960 RPM Power supply : 440 V, 50 Hz, 3 phase AC
Features:
Fine finish
Reliable
Good quality
Fully Powder Coated Body
Concrete Testing Lab Equipment