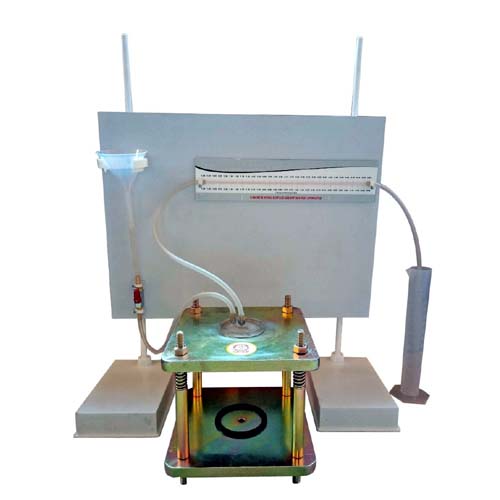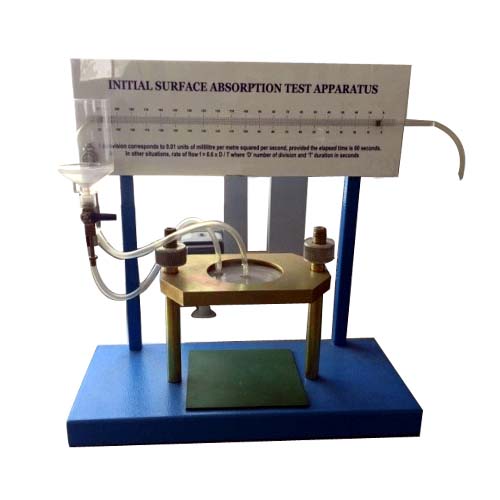 Initial Surface Absorption Test Apparatus (ISAT Apparatus)
Model No.: SET-1149
Standards:
We at Civil Lab Equipment Manufacturer take expertise in manufacturing and supplying of Initial Surface Absorption Test Apparatus of top-notch quality. The apparatus is primarily used for the purpose of assessing the surface assimilation characteristics of the concrete.
The test measures the flow of the water flow into the specimen of the test via a known surface area. The water rate flow when subjected to a regular head of 200mm per unit area into the concrete surface is measured. The unit comprises of a capillary tube which is supported on a scale, connecting tubes and a water reservoir. The apparatus is easy to use and is mounted on a frame.
The outer of equipment is attached to the capillary tube using an affixed scale. A valve is equipped to the internal side for isolating the reservoir.
2 clearplastic caps along with the rubber gaskets are supplied for ensuring a smooth and rough surface of concrete.
Concrete Testing Lab Equipment