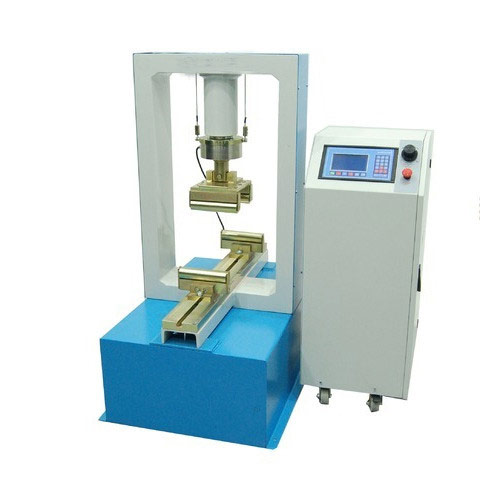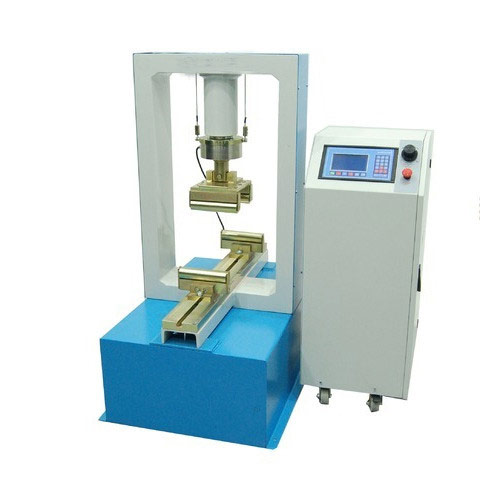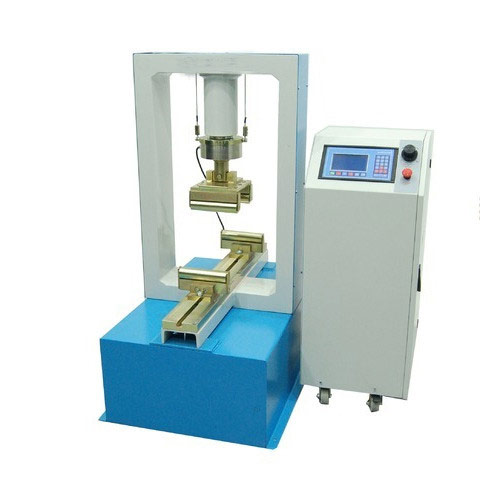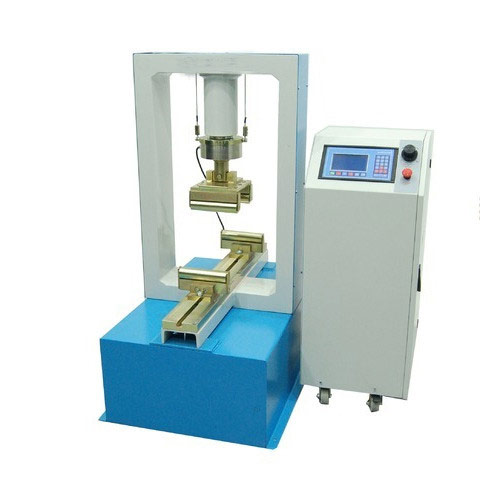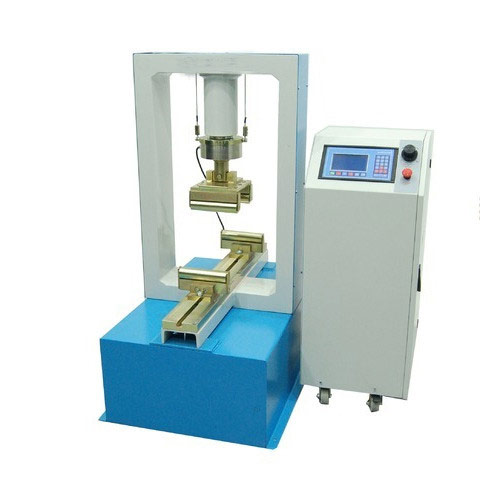 Automatic Flexure Testing Machine
Model No.: SET-1140 (A)
Standards:
The Civil Lab Equipment Manufacturer range of fully automatic flexure testing machines are one of the best of their types. They have been designed for consistent and efficient testing of flexural tests on natural or concrete stone kerbs, standard concrete beams.
The Flexural Testing Machines provided by feature the entire automatic test cycle, along with a closely looped digital readout. The "Start" button is pushed to complete the test after the introduction of the specimen parameter. The highly versatile load frame has been designed for minimal deflection at the highest load which in turn results in quite higher accuracy.
The load frame is a fabricated welded steel which is responsible for carrying the ram attached at the upper of the crosshead. Each frame comprises of an individua ram along with switch protection for shutting the machine down in case highest ram travel is reached. If so, then dead weight is used for ram return and for getting maximum accuracy on the measurement load.
Automatic test cycle with standard Rapid Approach
Maximum pressure valves for avoiding the overloading of machine
Emergency stop button
Limit switch for Piston travel
Maximum load value can be controlled by software
Capacity for storing data for upto 250 tests
Control system and graphical LCD Data Acquisition
Concrete Testing Lab Equipment