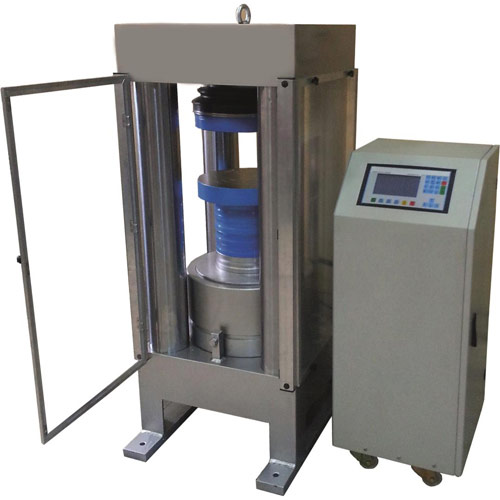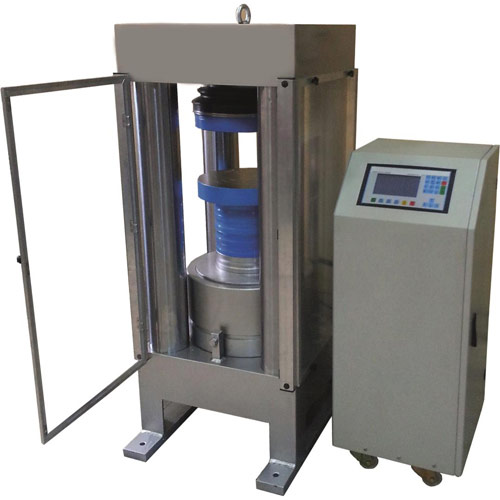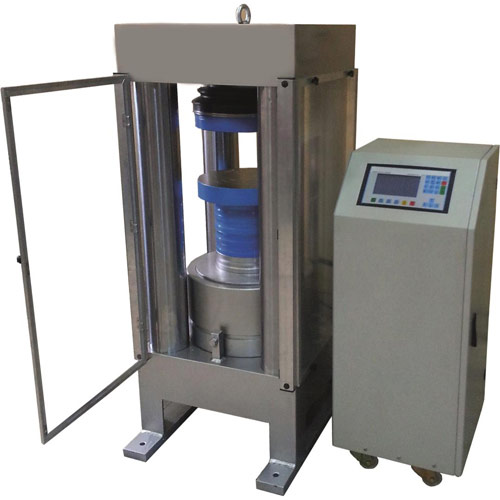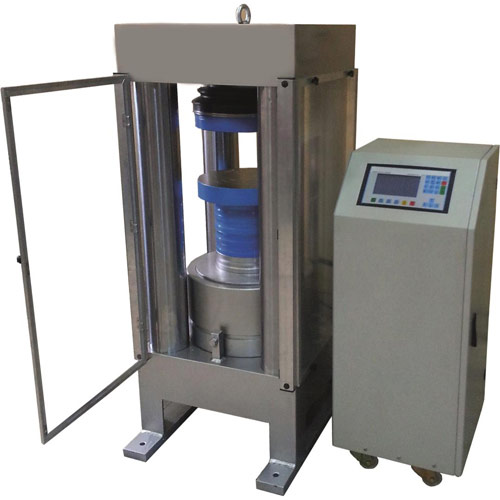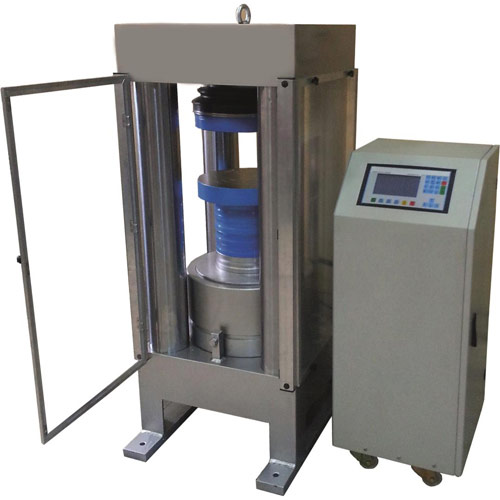 Fully Automatic Concrete Compression Testing Machine Four Column
Model No.: SET-1153
Standards:
EN
12390-3, 12390- 4, BS 1881
ASTM C39
Fully Automatic Concrete Compression Testing Machine Four Pillar Manufacturer one of the trustworthy High Stability four Pillar Compression Testing Machine manufacturers, suppliers, and exporters of civil engineering lab equipment that holds finer quality, sturdiness, and are tensile.
The Automatic range of 2000 kN, 3000 kN, 4000 kN and 5000 kN capacity column compression machines provided by Civil Lab Equipment Manufacturer are highly advance. These machines have been designed and manufactured for facilitating compatible and reliable testing of diverse number of specimens. Confirming to the advanced quality standards, our range of compression testers are fabricated after conducting extensive research.
These testing machines supplied by us can be used to perform tests through BC 100 or with the help of a computer software. Notably, the compression testing machines can be operated by the inexperienced operators for performing the test.High Stability 4 Pillar Compression Testing Machine Setting test parameters, including pace rate (only required when the specimen type is changed). The Automatic range of starts the rapid approach, when the specimen touches the upper platen the rapid approach is ended and starts loading at the pace rate that selected by user and stops once the specimen fails.
All the models of our range of compression testing machines are supplied India . The range of fully automatic and semi-automatic machines can be upgraded with an option as special calibration Class 1 that starts from the 1% of the full range.
The excellent performance that these machines offer allows them to be utilized for a wide range of applications, which mainly include:
Mortar (Cement) compression tests
Flexural tests by using proper accessories
Core with low diameter compression tests
Early age compression strength tests
Compression machines consist of a heavy duty four column frame
Automatic hydraulic power pack with data acquisition and control system
Safety Features:
Equipped with maximum pressure valves to avoid overloading of the machine
It features the front as well as rear transparent durable plexiglass guards
Piston travel limit switch
Software enabled maximum load value
The machine comes with an emergency stop button
Fully Automatic Concrete Compression Testing Machine Four Column
Concrete Testing Lab Equipment