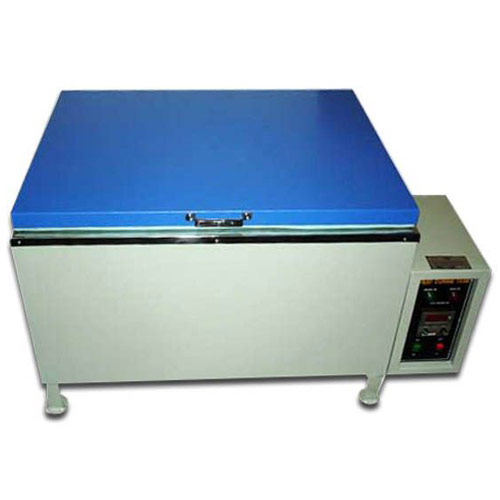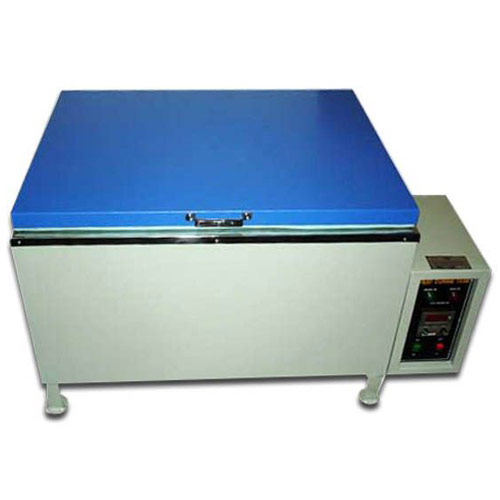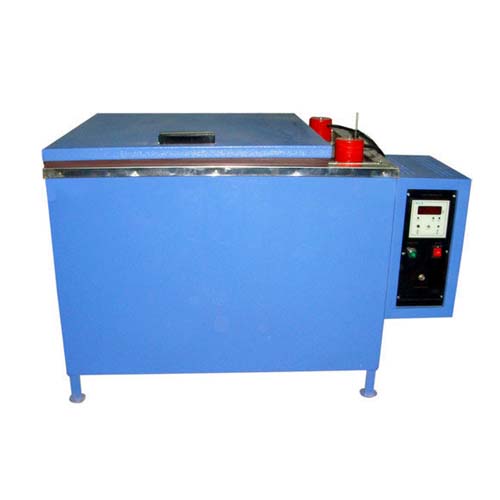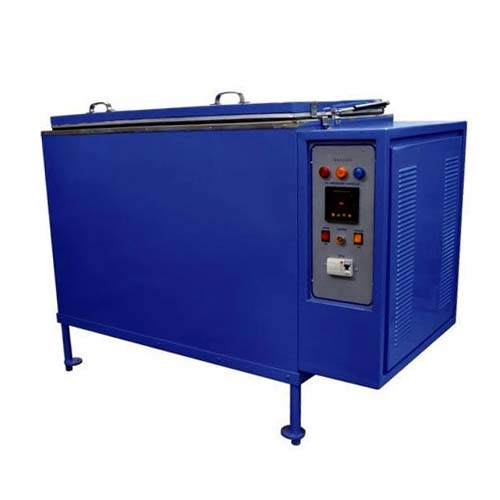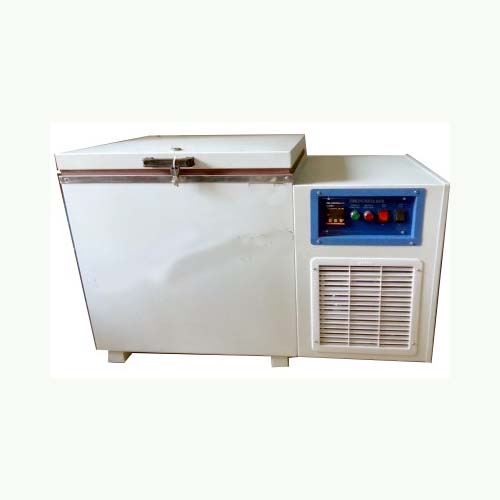 Curing Tank
Model No.: SET-1125
Standards:
The sample cylinders are required to go through compression testing and other lab test, before which they should be cured. For this purpose, curing tank is used. Curing basically involves saturating the samples in a water bath for a minimum of 8 hours post placing the sample within the sample mould. The main objective of curing is to make sure that each and every sample is similar in regard to strength and quality.
Civil Lab Equipment Manufacturer takes expertise in supplying curing tanks equipped to maintain the internal temperature same way as probe embedded in a structure for correct strength cylinders at early age.
The tank is designed such to accommodate casted tubes of 150 mm/70.6 mm and fully insulated cubes upto 36/72. It can also accommodate recirculation pump, hinged lid, heater and thermostat. Free circulation of water around each cube is there due to the provision of two racks that are removable in nature.
All Curing Tanks are supplied complete with:
Base Metal Rack
Heater
Submersible Circulation Pump
24 Hour cycle from time of mixing. Controlled 35° C or 100° C ± 2° C Curing Temperature for concrete. Controlled 27° C ± 2° C Curing Temperature for grey cement. This curing tank has been designed to accommodate 150mm / 70.6mm cube moulds and upto 36/72 cube mould can be cured in one go. The tank is fully insulated, comes complete with a hinged lid, heater, thermostat and re-circulated pump. Provision of two removable racks allows free circulation of water around each mould. The pump, drain valves and electrical equipment are housed in a compartment located at one end of the tank. The tank is heated by an immersion heater under normal conditions and refrigeration system for grey cement the temperature is controlled at 35° C or 100° C ± 2° C / 27° C +2° C,expect for the 15 minutes after immersion of the freshly made specimens.
A Curing Tank for 6/12 moulds of 150 mm / 70.6 mm size B Curing Tank for 12/24 moulds of 150 mm / 70.6 mm size C Curing Tank for 24/48 moulds of 150 mm / 70.6 mm size D Curing Tank for 36/72 moulds of 150 mm / 70.6 mm size
Note: Accelerated Curing Tank also available for heating and cooling
Concrete Testing Lab Equipment