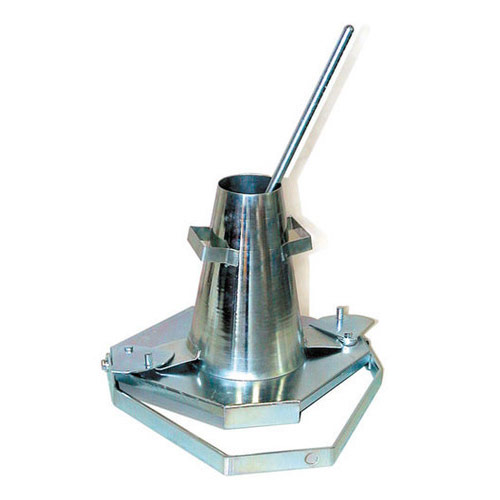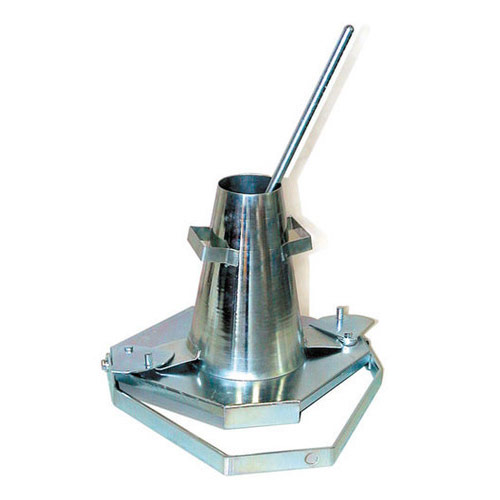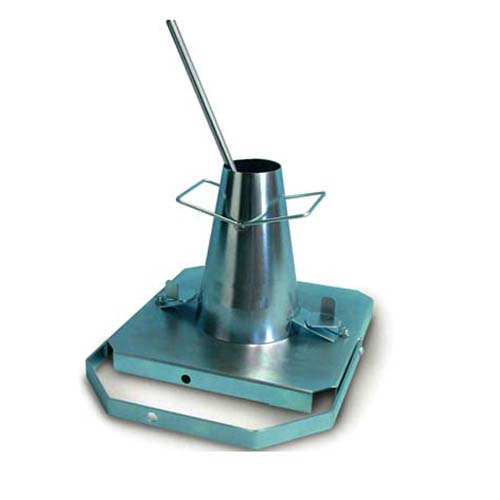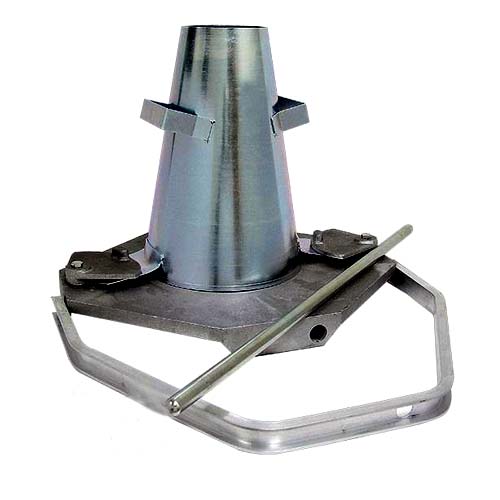 Concrete Slump Test Equipment
Model No.: SET-1102
Standards:
Concrete Slump Test Equipment is used for the purpose of measuring ratio of water and cement in concrete mix. Additionally, it also measures the consistency and workability of the cement mix. Civil Lab Equipment Manufacturers engage in manufacture and supply a select range of slump testing equipments that match the international quality standards.
The equipment comprises of one slump cone along with foot pieces and handles. The internal dimensions of the slump cone measures at 20cm. dia at base 10cm. top dia. and 30cm height. Foot pieces of the apparatus can be attached to the clamps on the base plate.
The Base plate is equipped with a lifting handle to facilitate easy transportation. Along with lifting handle, steel rod 16mm dia x 600mm long, graduated in mms and rounded at one end is also available.
Concrete Slump Test equipment has following are the set of Accessories
Tamping Rods
Slump Test Sets
Scoops
Scrub Brushes
Slump Cone Filling Funnel
Trowels
And Measuring Tapes
Concrete Testing Lab Equipment