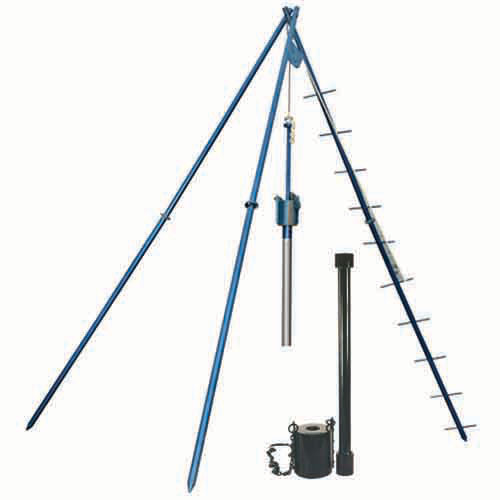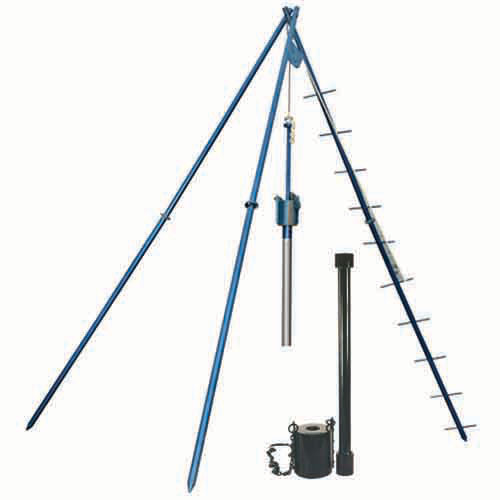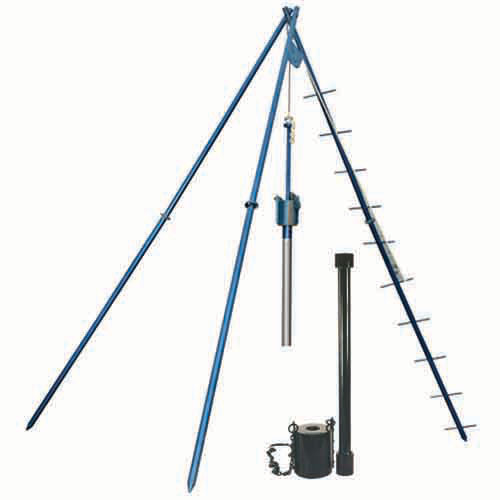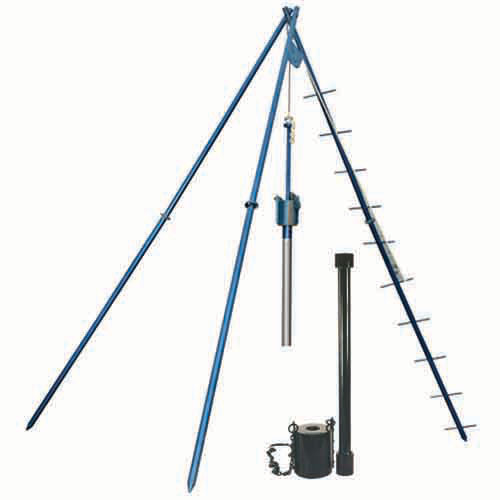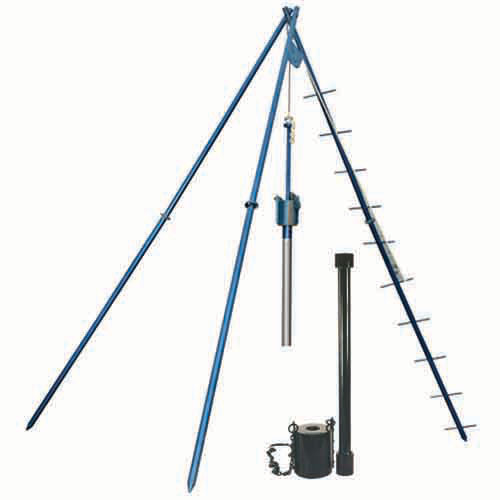 Standard Penetration Test
Model No.: SET-1241
Standards:
The Standard penetration test (SPT) is done for the purpose of knowing the bearing capacity of the soil directly at a given depth. So, with the help of SPT, the consistency of the clayey soils can often be determined from this test. The test is done with the equipment which is called Standard Penetration Test equipment.
The equipment comprises of the drive weight of the 5 kg and comes fitted with chain. The Guide Pipe Assemblycomes equipped with a driving head on one side of the equipment and has a standard "A" drill rod thread along with a cap on the second side. Drive weight is made to fall freely from 75m of height. The tripod stands which is 6 meter in the height comes connected with a tie bolt. Each leg of the equipment comes made with a three-tier part for the easy movement. The equipment also houses the pulleys and the staring arrangements.
As per the test, the sampleis made to drive into the soil, with the help of the hammer blows to the highest point of the rod drill. With the standard weight of the 140 lbs. (62.3 N), the hammer is the hits the required blows for the spoon penetration of three "6" inches (15 cm) time lapse is recorded.
Drilling Rig.
Drop hammer 65 kg (140 lbs ).
Driving head (anvil).
Split spoon (tube).
Guiding rod.
Tripod.
Extension rods.
Geotechnical Testing Lab Equipment