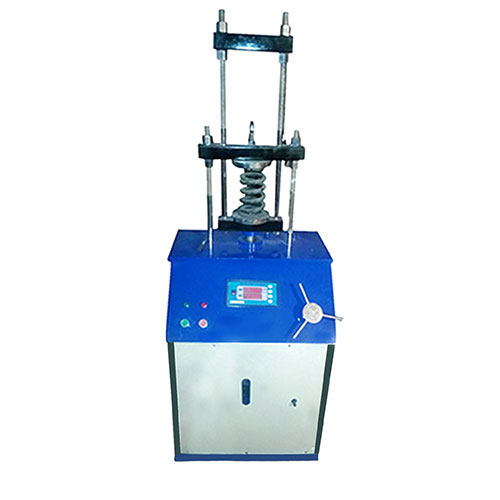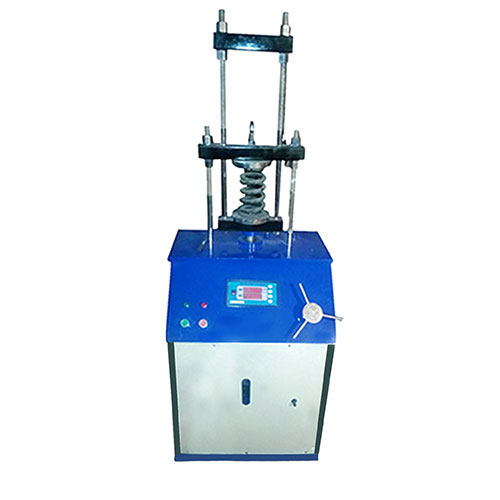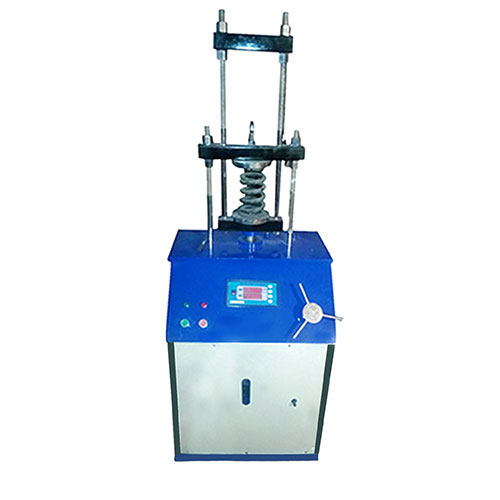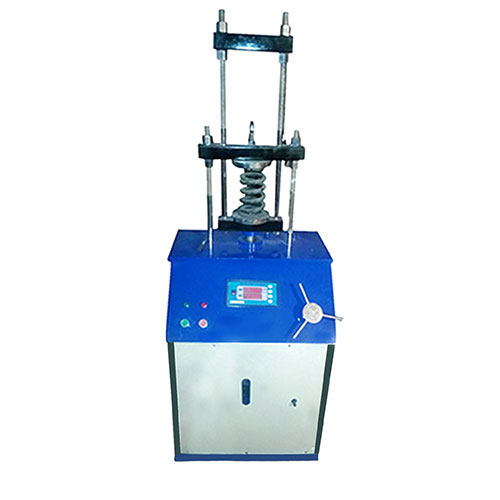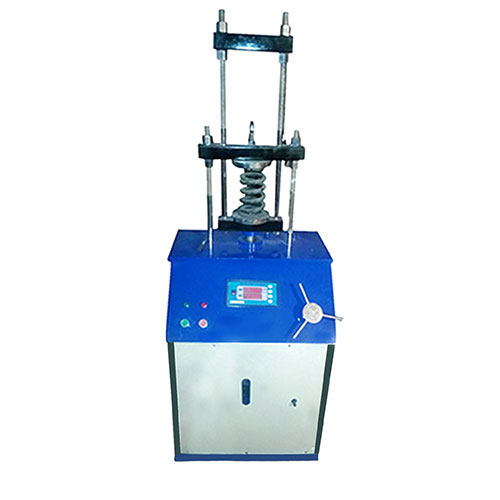 Spring Testing Machine
Model No.: SET-1805
Standards:
Civil Lab Equipment Manufacturer's range of Spring Testing Machines are used widely for doing quick and correct testing of the tension and compression test of the springs. The Spring testing machine allows for load deflection tests of the compression as well as the tension springs for carrying out correctly and in quick time.
General Specification
The machines can be used for testing the coil as well as laminated springs under the bending and the compression loads. These machines are managed for their accuracy, sensitivity, and calibration along the different stages of their manufacturing process.
Furthermore, the machine goes through the process of calibration across each of their measuring ranges as per the protocol that were kept in place for different standards.
The cabinet of the machine comprises of one hydraulic unit, the handle of the release valve, and pump wheel for smooth operation.
Also, it has a base carrier for fixing the four horizontal plates. Additionally, there is one square threaded wheel system which is made available for the proper adjustment of the height of the spring. Furthermore, the machine has the capability of housing 8″ length 1/2″ dial. rod up to 4″ dia. It can also accommodate one spring for tension, 4″ springs for compression and 6″ length 1/2″ dia. Rod.
Maximum Capacity OF Machine 500 kg / 5000N
Type of Spring Tension and Compression both
Free length of tension is spring 300mm
Diameter of compression spring 200mm
Load Application By top hand wheel
Maximum Cross Head Travel-without sample/grip 500mm
Force Measuring Resolution 0.1kg(100gms) / 1N
Pitch 5mm
One complete revolution of Handle (360 degree) Travel of Crosshead up or down
Type of Construction Double Column
Elongation / Deflection / Least Count 1 ft scale(300mm)
Strength of Material Equipment