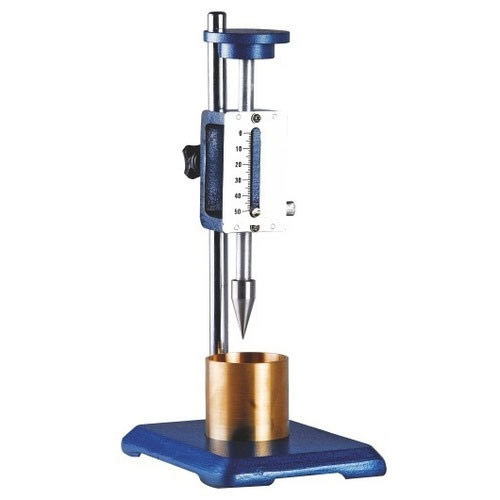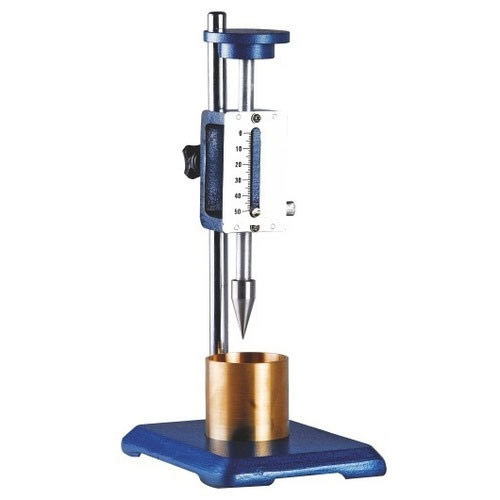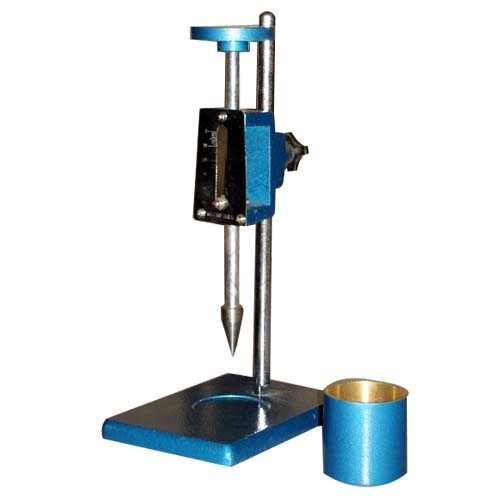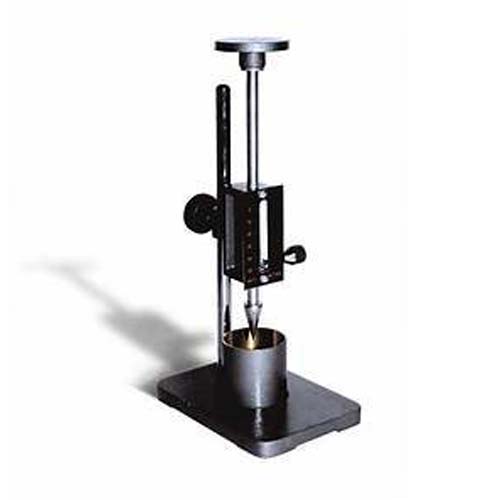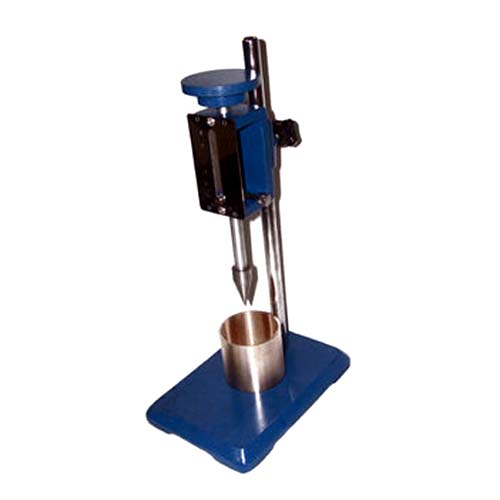 Soil Cone Penetrometer
Model No.: SET-1204
Standards:
Soil Cone Penetration Test Apparatus Manufacturers, we manufacture, suppliers and exporters soil cone penetrometer of best quality to our clients in Delhi, India. Civil Lab Equipment manufacturers of Soil Cone Penetration Test Apparatus is made as per the IS standards, the main purpose of this apparatus is to determine the liquid limit of the soils. At Civil lab soil cone penetrometer is to get accurate as well as reliable results on soils that have a very low plasticity index and percentage of moisture contents is calculated half angle weighing a total of 148 grams is able to penetrate penetrometer soil.
The Soil Cone Penetration Test Apparatus consists of:
A metallic cone with a half angle of length 15 inches 30 mm and cone length 15 inches 30.50 mm.
metallic rod is fixed in one end of a with the disc that is present at the top of the rod.
The sliding weight is 148 grams approximately.
Soi rod passes through two guides fixed to a stand.
There is enough provision to vertical rod clamp
Height above surface of the soil to be tested
The brass trough measured 50 mm diameter as well as the depth.
A glass plate of 10 mm thickness and 45 to 50 cm sides.
A flexible spatula.
Porcelain evaporating dish.
Geotechnical Testing Lab Equipment