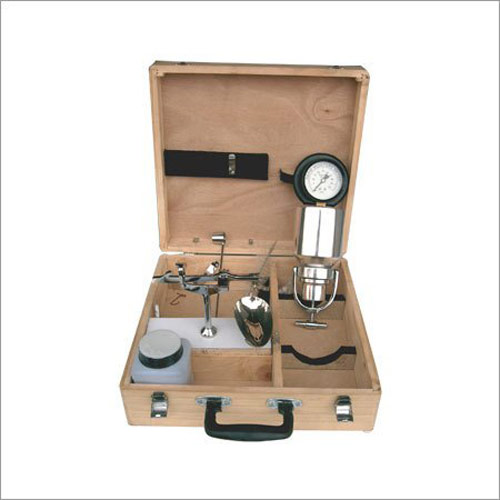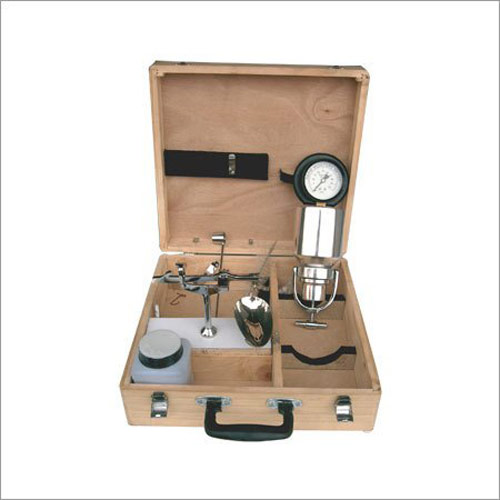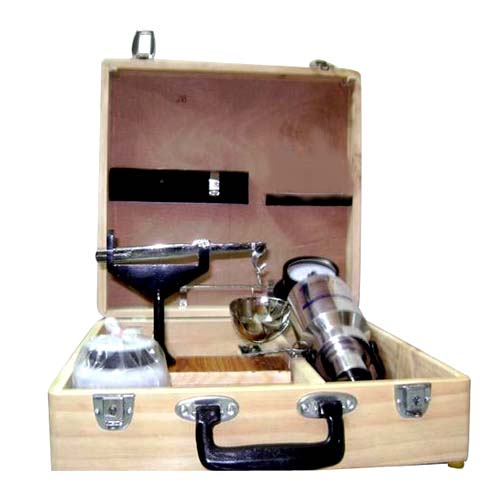 Rapid Moisture Meter
Model No.: SET-1220
Standards:
We are Civil Lab Equipment Manufacturer takes expertise in the supplying and trading wide range of Rapid Moisture Meter for Testing Lab. The equipment is in made available as per the market & industry standards. Moreover, we are also active in developing a comprehensive range of tester utilizing raw material and components of premium quality.
The Rapid Moisture Meter is used for the determining the moisture content of the materials that are in the powder form. For example, i.e. coal, pottery slip, cement soil, sand, etc. The equipment comprises of a pressure vessel and is designed with a clamp for sealing the cap in order to allow for rapid determination of the moisture content.
Our meter is perfect for calibrating the water percentage in a particular substance within the civil engineering industry. Also, whenever the calcium carbide of this meter comes in contact with moisture, then it generates anacetylene gas. Equipped with a designed dial, the meter instrument can indicate the moisture on weight/wet basis which can be easily converted into the dry weight basis.
Technical Specifications: – Chemical 0-50% direct reading gauge complete in box.
For weighing sample, a counter poised balance and the scoop for measuring the carbide reagent
one cleaning brush, a bottle of reagent and a set of 4 steel balls for the purpose of thorough mixing
Easy handling
Accurate
Fast and quality assured
Geotechnical Testing Lab Equipment