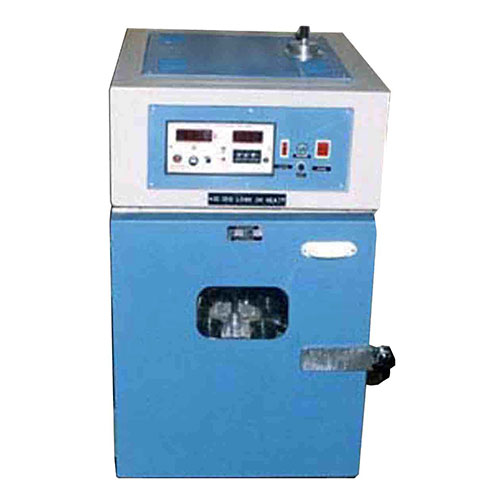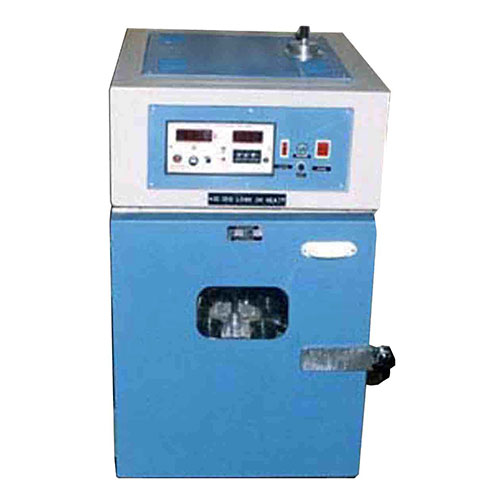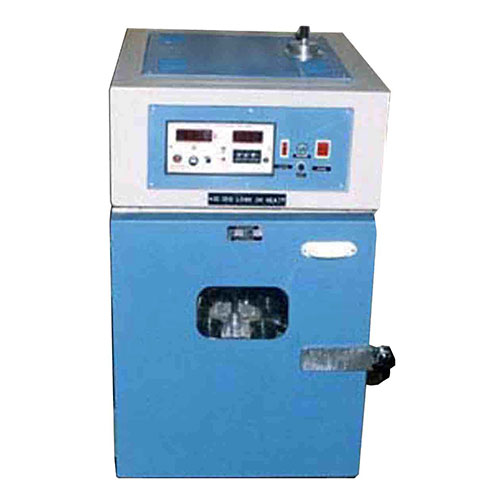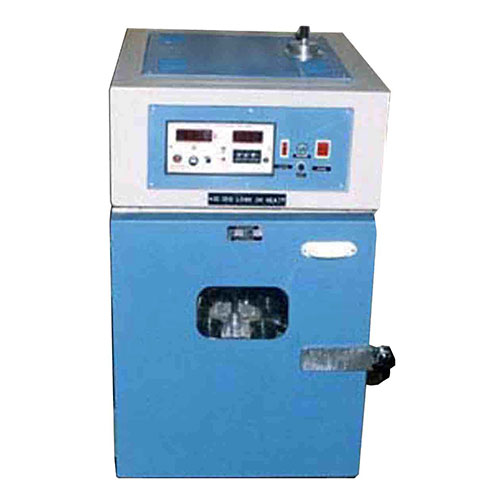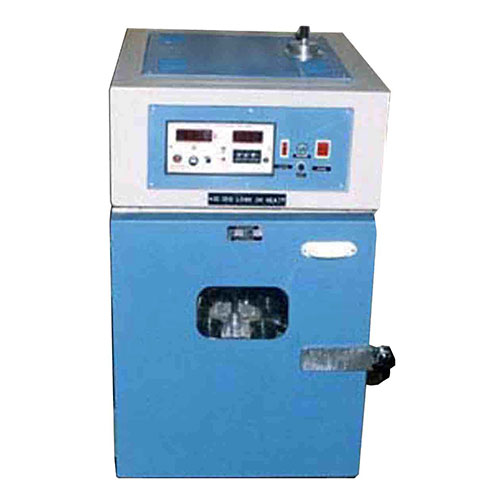 Loss On Heating / Thin Film Oven
Model No.: SET-1318
Standards:
BS
2000-45
ASTM D6, D 1754
AASHTO T 47, T 179
At Civil Lab Equipment Manufacturer, we are one of the leading manufacturers and suppliers of Loss On Heating Thin Film Oven in Delhi, India. The Loss On Heating Thin Film Oven is mainly used for the purpose of ascertaining the loss in the mass asphaltic/bituminous compounds and oil. This is done at a time when heated with the loss on heating test method or the effect of heat and air on semi-solid asphaltic/bituminous materials with the Thin-Film Oven (TFO) test method.
The results so obtained are shown in the form of change in the sample mass or alteration in the selected properties which could be penetration, viscosity, ductility. This is evident with the help of the data obtained via test performed prior and post the oven cycle.
The Loss On Heating Thin Film Oven comprises of interior which is stainless steel along with steel exterior which is powder coated. Additionally, there is a double-glazed window door for having a view at the test chamber. Besides, there are side mounted controls that features a digitally controlled microprocessor along with an independent thermostat. Moreover, there are two rotating platforms which are given for performing tests of both nature.
Precise, Hot Air Drying
Polish / Hairirte 304 grade S. Steel sheet interior, long operation, corrosion resistant A detachable metal shaft is provided for both for loss on heating as well as Thin Film Oven
Features a reduction gear outside which has vertical shaft having 5-6 RPM Better insulation of the mineral and the blanket for higher temperature for avoiding the heat loss.
Chamber Dimensions: 350 x 350 x 350 mm (L x W x H) Series Loss on Heating / Thin Film Oven Operating Voltage 230 V A.C. Single Phase
Bitumen and Asphalt Lab Equipment