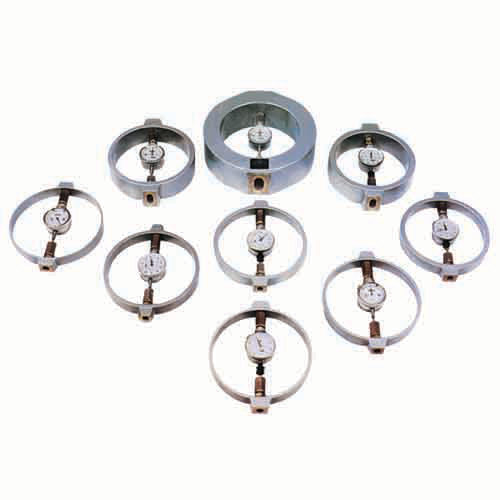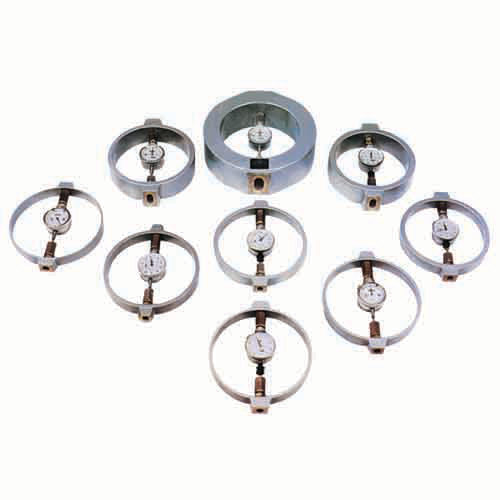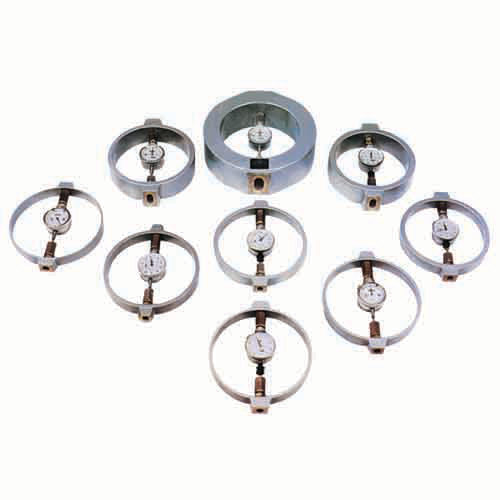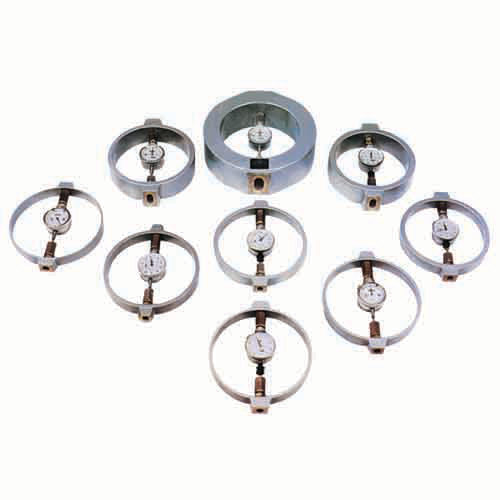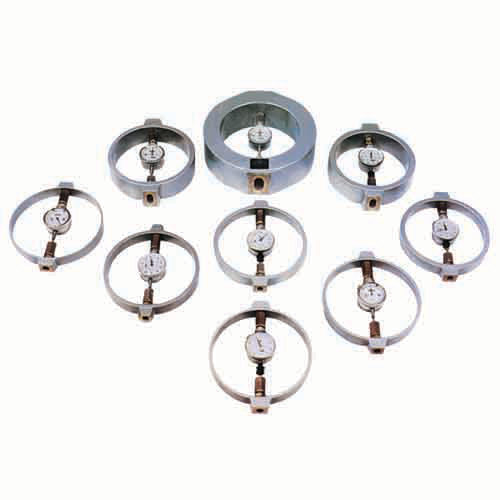 Integral Proving Rings
Model No.: SET-1249
Standards:
At Civil Lab Equipment Manufacturer, we manufacture, supply and export integral proving rings of best quality to our clients in Delhi, India. Civil Lab Equipment Manufacturer, The Proving Rings are made of special steel, carefully forged to provide high and stable accuracy, dependability and repeatability.
Se-Test proving rings are integral type viz, the loading (outside) bosses are forged integral with the ring body ensures that there is no possibility of abutment shift and consequent loss the accuracy in reading bolted abutments that always exists.
Se-Test dial gauge and anvil are mounted on U-brackets clamped to the ring body by set screw and dial gauge is fitted with a special back cover and threaded bush. Integral proving rings does not permit from for any shift of original dial alignment, coaxial with the loading boss centres, that is set at the factory before calibration.
At Civil Lab Equipment Manufacturer, integral proving rings capacity is 25kgf to 100kgf (1KN) 200kgf (2KN) 250kgf (2.5KN) 1000kgf (10KN) 2000kgf (20KN) 2500kgf (25KN) 3000kgf (30KN) 5000kgf (50KN) 100KN (10Tons) 200KN (20Tons) 500KN (50Tons) 1000KN (100Tons) 2000KN (200Tons), 3000KN (300 Tons).
Geotechnical Testing Lab Equipment