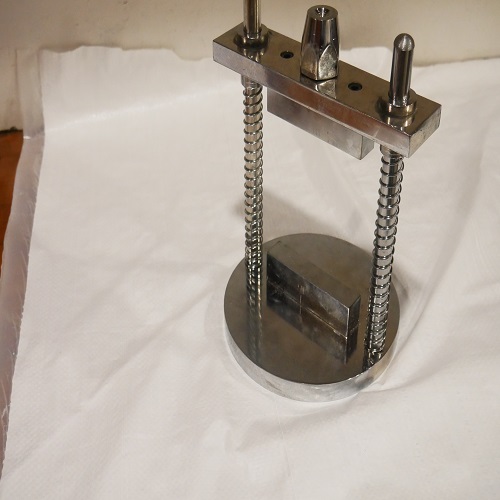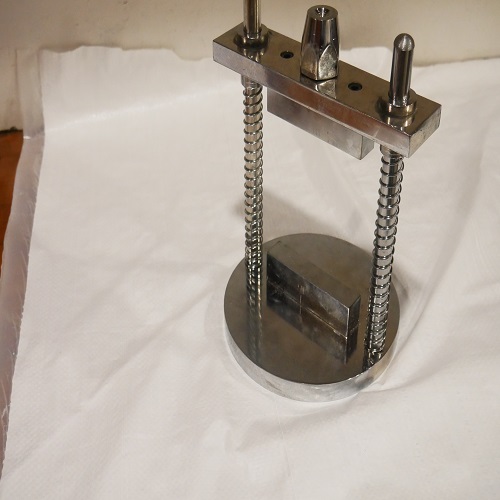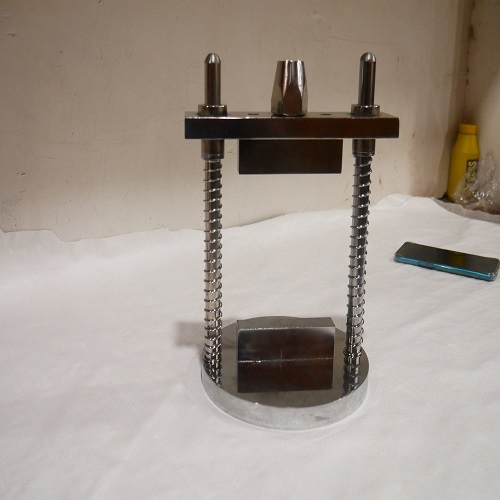 Indirect Tensile Loading Fixtures
Model No.: SET – 1196
Standards: IS 1196 : 2002
It is necessary to use both regular Marshall load frames and Indirect Tensile Loading Fixtures (also known as Lottman) Loading Fixtures in order to calculate the asphalt mix's Indirect Tensile (also known as Lottman) values for this application. Every fixture has a bottom with upright guide rods and a top with a mating guide sleeve. The stainless steel contact surfaces on the upper and lower loading strips are concave. 4 inch (102mm) or 6 inch (152mm) specimens are supported (152mm).
As a leading manufacturer of bitumen testing equipment, Indirect Tensile Loading Fixtures Manufacturers in Delhi, India serves many different technical fields, including but not limited to construction of roads and highways. Bitumen and asphalt testing equipment is something we specialise in, and as a result, we have customers all over the world. Since Indirect Tensile Loading Fixtures Exporters in Delhi, India, began producing cutting-edge equipment for testing bitumen and asphalt more than a decade ago, we have risen to the top of our industry.
Lab Instruments from Indirect Tensile Loading Fixtures Suppliers in Delhi, India began as a supplier of the most important things for testing asphalt and bitumen quality, but has now moved its focus to offering the most advanced instruments. In order for our engineers to undertake in-depth analyses of the samples, our bitumen and asphalt testing equipment has been created with a variety of desirable features. That means that their selections for various applications in industry and infrastructure can be made based on their knowledge of the base product's properties such as its quality, viscosity, hardness, or consistency.
Bitumen and Asphalt Lab Equipment