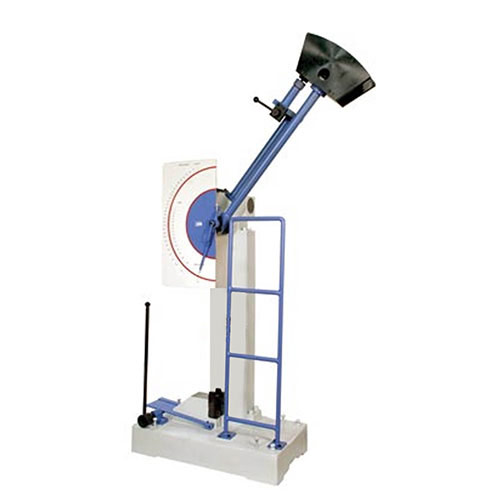 Impact Testing Machine
Model No.: SET-1803
Standards:
Civil Lab Equipment Manufacturer one of the renowned manufacturers and exporters of impact testing machine. We take expertise in designing and building diverse models of impact testing machine with the aid of advanced technology using finest quality raw material.
Impact testing machines are mainly used for the purpose of testing the resistance of the metals as well as alloys in respect to the external impacts. The machine determines the capacity of the object to bear the high-rate loading, hence it ascertains the service life of the material or the part.
In particular, the impact resistance quality can prove to be one of the most difficult tasks to undertake. So, by evaluating this property, the liability and the safety of the product can be known.
General Specification
The pendulum of the machine is placed on the antifriction bearings. Further, it comes equipped with two starting points, the one located above is used for Charpy, while the lower one is preferred for Impact Testing Machines.
Upon the release, the Pendulum moves in a swinging motion as it breaks the specimen and the absorbed energy that goes into this is calculated as the difference in the height of the drop prior to rupture. It is then also measured as height of the raise following the rupture of the specimen of the test.
Capacity : 300J / 168J
Minimum Scale Graduation : 2J
Overall Size (Approx.) : 1.1m x 0.45 m x 1.65 m (H)
Weight (Approx.) : 375 kg

Strength of Material Equipment