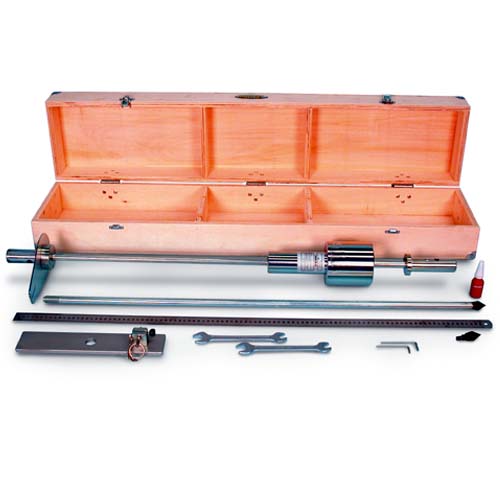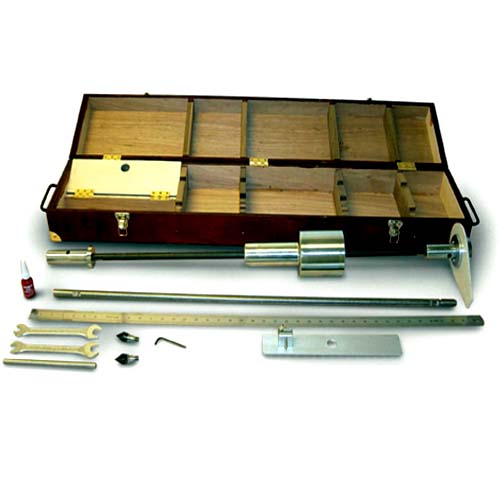 Dynamic Cone Penetrometer
Model No.: SET-1218
Standards:
Dynamic Cone Penetrometer assist in determining the quick field of soil shear strengths at depths up to the 6ft (1.8m), along with the optional extensions. The highly reliable and accurate portable field equipment is used for measuring the soil properties that can further be related to Resilient Modulus laboratory or CBR values.
Using the Dynamic Cone Penetrometers 8 kg weight dropping from the height 575mm on 60 deg. Cone having diameter20mm continuous measurements can be performed down to a depth of about 850 mm. Further, the extension shafts and the rods can be utilized to a suggested highest depth of 2 m. However, at place where the pavements layers have distinguished strengths, the layers thickness needs to be determined and the boundaries should be identified.
We at Civil Lab Equipment Manufacturer take expertise in the manufacturing and supplying of best quality Dynamic Cone Penetrometers. These testing equipment are made available by us at most reasonable of prices and we also help our clients to select the best type of equipment that best suit their needs.
Hardened Point
Manual and CD
3-in-1 Oil
Rod for both end top and bottom
Hammer, 1meter scale.
60oC Cone, anvil
Quick determination of the soil shear strength in the field for up to the depth of 6ft (1.8m)
Tested soil properties can be correlated with the Resilient Modulus lab values or CBR
The Dynamic Cone Penetrometers meets ASTM standards
Geotechnical Testing Lab Equipment