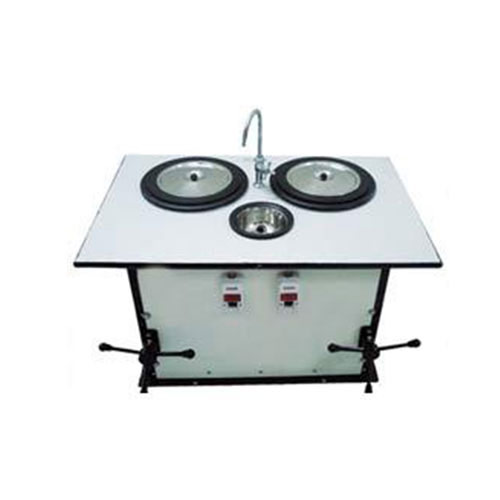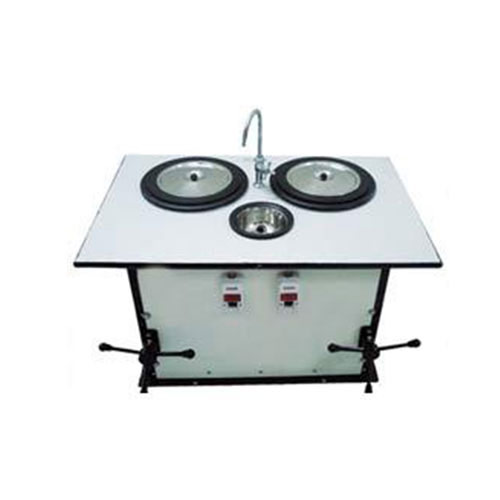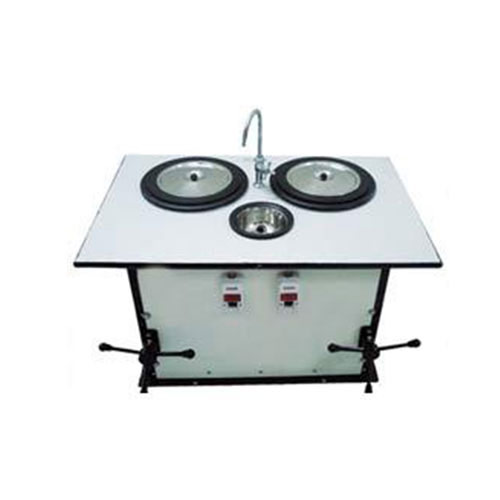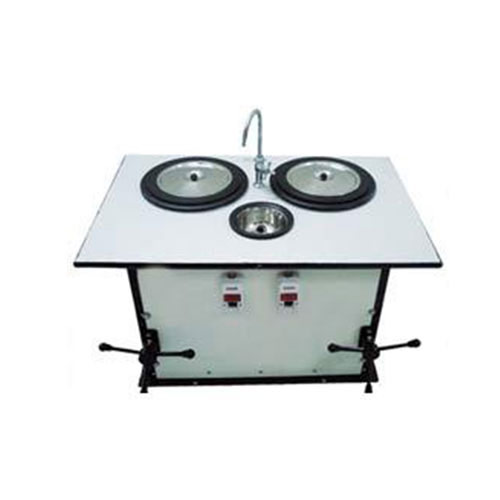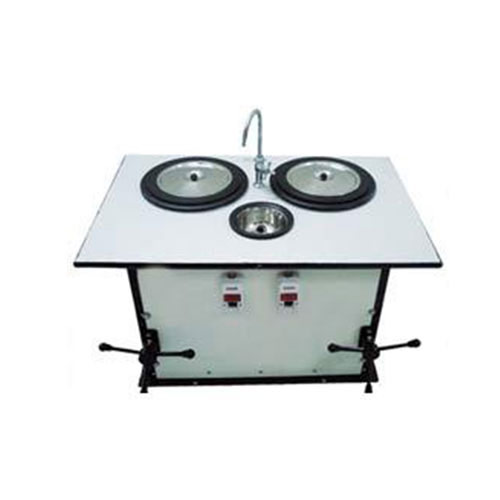 Double Disc Polishing Machine
Model No.: SET-1813
Standards:
At Civil Lab Equipment Manufacturer, we manufacture, suppliers and exporters Double Disc Polishing Machine of best quality to our clients in Delhi, India. There are extensively used for polishing Samples for Microscopic observation to study various metal structures. Double Disc Polishing Machines are finely polished to ensure smooth, scratch free and mirror like appearance that enable accurate metal lographic interpretation.
Civil Lab Equipment Manufacturer for met allographic samples, two independent polishing units is mounted disc dia 200 mm made of Aluminum. Speed continuously variable up to 950 RPM, rating- 0.25 HP single phase 220 Volt A.C. power supply and provided with sink and swing type laboratory water tap. Water proof Formica table.
Se-Test double-disc polishing machine, applicable to rough grinding and polishing of metallographic sample microprocessor control system, with a speed of 50-600 rpm. double-disc polishing machine has a cooling device to cool the sample during grinding and polishing, thus preventing the damage of the metallographic structure caused by overheat of the sample. The machine, easy to use, safe and reliable, is an ideal preparation equipment for the labs of plants, research institutes and universities and colleges etc.
Specifications :
Grinding/Polishing Disc Diameter :- 203mm
Rotate speed :- 50-600rpm (stepless speed)
Motor :- 250W
Operating voltage AC :- 220V 50HZ
Dimension :- 725×710×310mm
Weight :- 50kg appx
Strength of Material Equipment