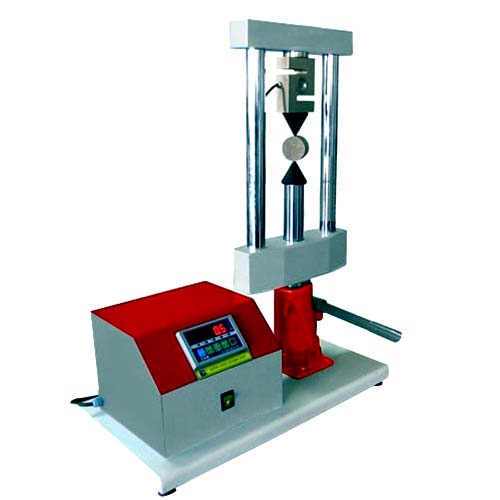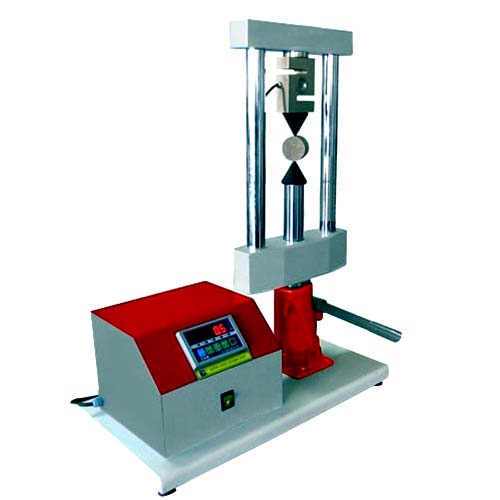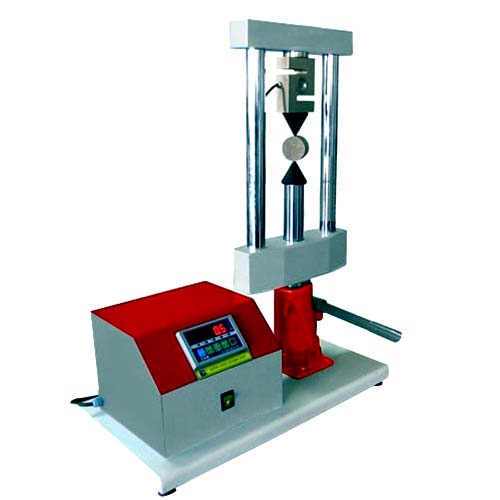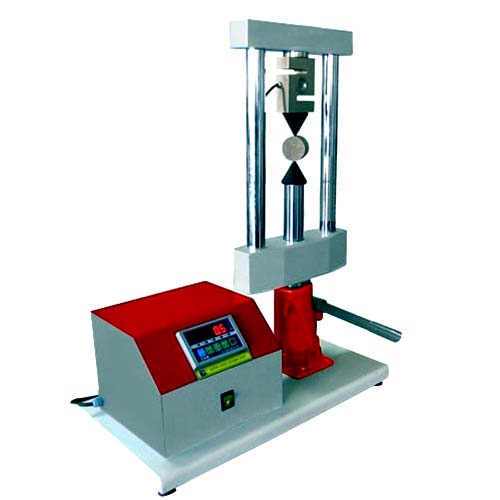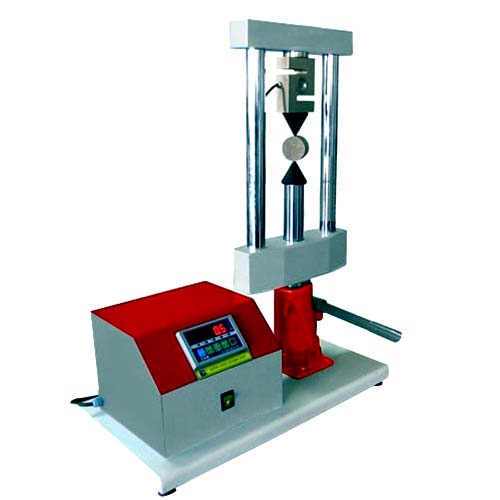 Digital Point Load Test
Model No.: SET-1256 (A)
Standards:
At Civil Lab Equipment Manufacturer, we manufacture, suppliers and exporters of Digital Point Load Test for the best quality to our clients in Delhi, India. Civil Lab digital point load Tester is designed for reading out pressure when a specimen is broken, and it consists mainly of a main unit, a pressure gauge and a hydraulic pump can be very easy to carry the system and make measurements at a site because of its compact and lightweight design it takes only a short time to carry out a test, and all the works can be done easily by one person.
Civil lab manufacturer point load tester can be used to simultaneously characterize rock for blast ability and combination processes sufficient core to break 50 pieces with a length of diameter ratio at least 2.5:1 and ideally core diameter 20 to 60 mm is acceptable. Rock pieces range can be used 75+50mm – again 50 pieces with 2.5:1 aspect ratio and parallel end surfaces.
Se-Test use of latest engineering technology design and develop Point Load Tester process that meets your processing needs supply for all over India like Asia, Africa and Middle East at economical price rate and excellent warranty.
The apparatus is made available with wooden carrying case and goggles.
Geotechnical Testing Lab Equipment