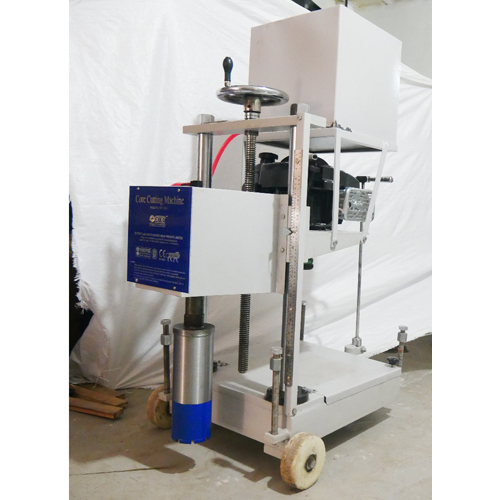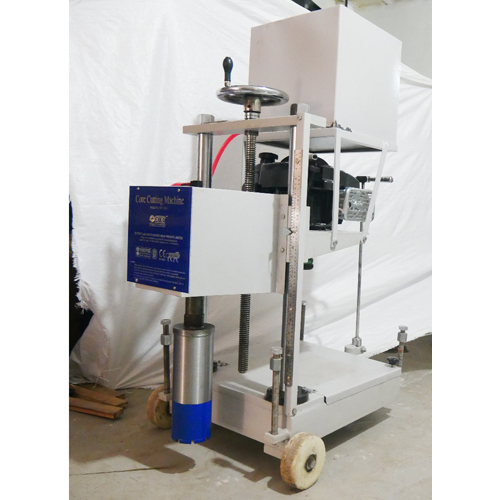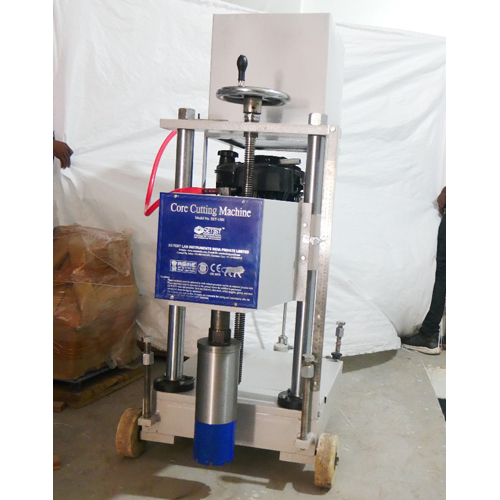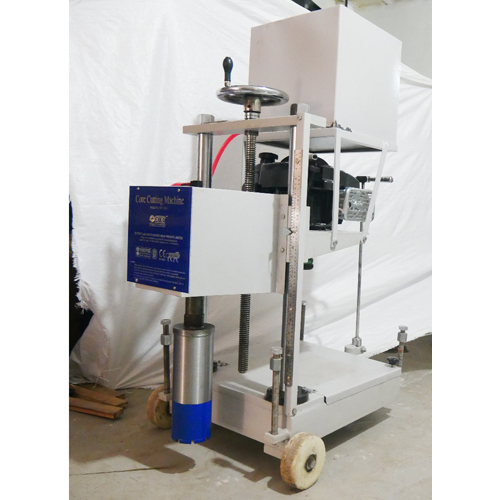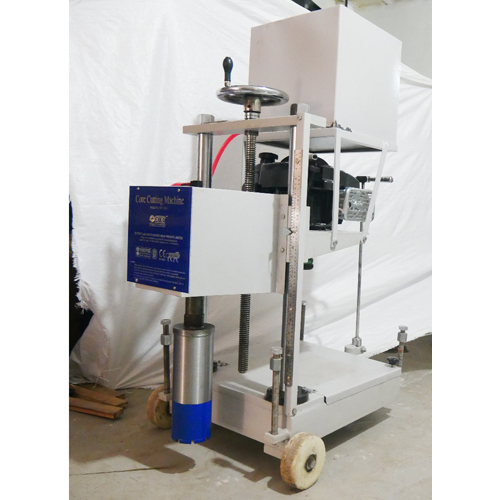 Core Cutting/Core Drilling Machine Engine Type
Model No.: SET-1501
Standards:
The Core Cutting Machine made available by Civil Lab Equipment Manufacturer is manufactured using advanced technology. The machine is tested on finest quality parameters to ensure its smooth functioning and a longer life. Further, we supply the machine to our clients as per their specific requirements and at most competitive of prices.
Specification
The Core Cutting/Core Drilling Machines is used for cutting or drilling the concrete, stones, rocks, tiles and similar type of materials. The equipment is perfect for core samples that are upto the size of 150mm diameter with the aid of diamond bits that are thin walled and come at extra cost.
Equipped with solid base, the machine comes with pillar support with which pinion and rack is made available to adjust the height as well as penetration assembly.
At the base of the Core Cutting/Core Drilling Machines, levelling screws have been provided. Besides, suitable grips have also been made available for the purpose of gripping the sample in the right position. Moreover, the machine also comes fitted with a petrol engine that features cooling arrangement and water. Furthermore, to allow for easy transportation, the base frame comes fitted with wheels.
Core barrel
Thin wall diamond bits