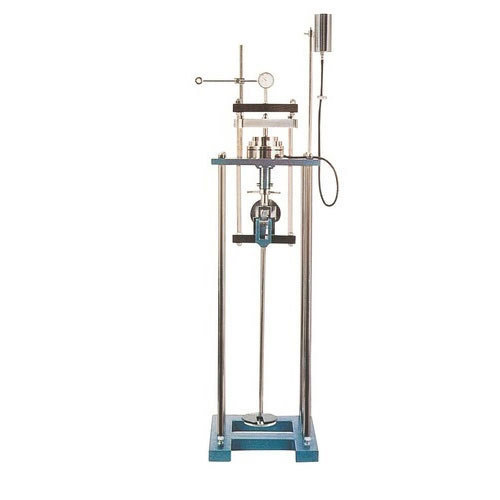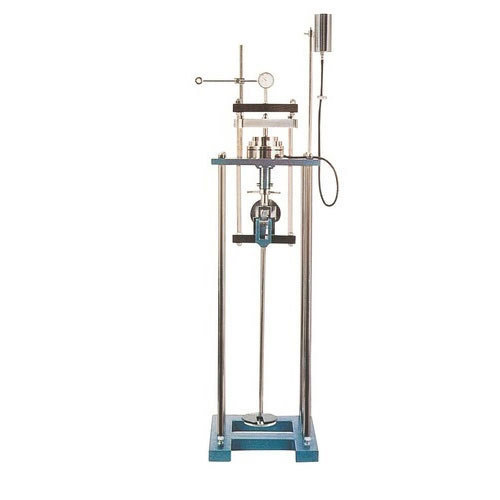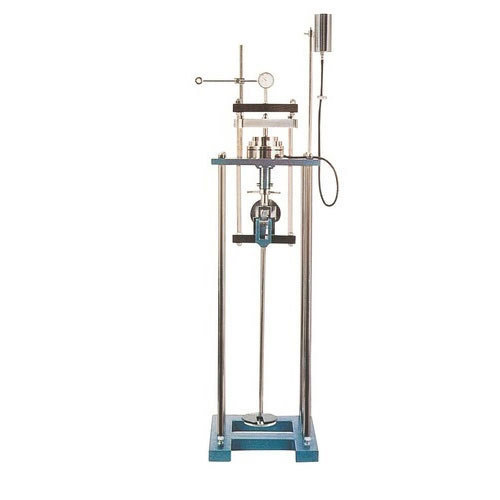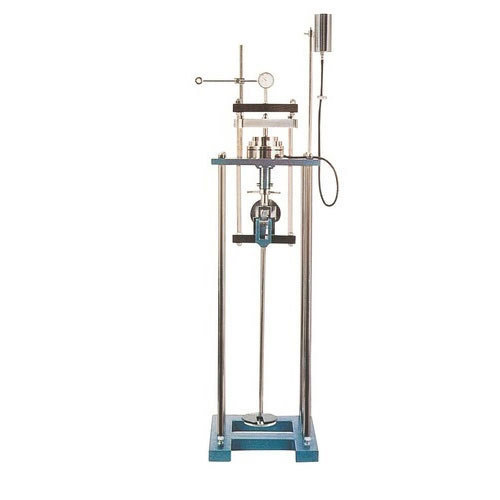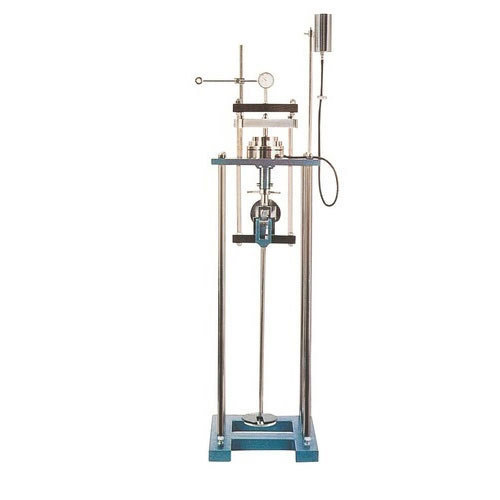 Consolidation Apparatus (Single Gang)
Model No.: SET-1232
Standards:
Consolidation Apparatus Single Gang is a test which is regarded as very important in soil mechanics. The sample is taken from an area of a single site and its adjacent to display the diverse settlement even when the test is performed with the help of techniques. Soil having the same strength may display the different consolidation.
The Consolidation Apparatus manufactured and supplied by Civil Lab Equipment Manufacturer is one of the best in its range. The standard machinery includes the following items. Loading unit that comes with a maximum capacity 20 kg/cm sq. The unit has a unit has a loading yoke which is connected to the arm of the lever with the help of the counterbalancing adjustment along with a lever ratio of 1:1. The entire assembly stays mounted on a well-balanced steel frame stand. Designed as such, the loading unit can be utilized for the consolidation cells having different diameters along with the dia floating ring type consolidation cells.
The equipment also comes equipped with an Odeometer cell assembly for the purpose of testing 20 mm thick x 60 mm dia sample comprising of fixed ring for the samples 60 mm dia x 20 mm thick with guide ring.
The Consolidation Apparatus is comprised of a loading unit having the maximum capacity of 20kg/cm2.
Extension piece, 40 mm long.
Consolidation test forms pad of 50 for single range consolidation.
Dial gauge 0.002 mm x 5mm.
Geotechnical Testing Lab Equipment