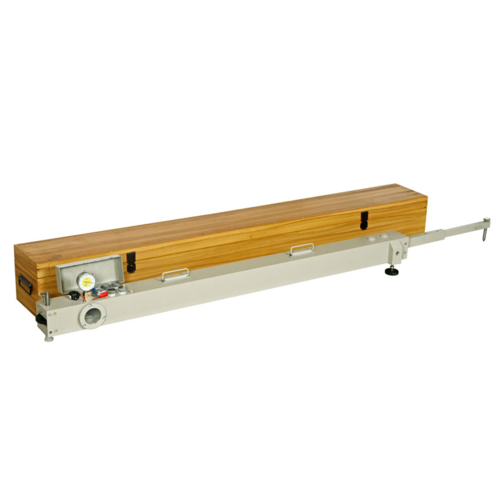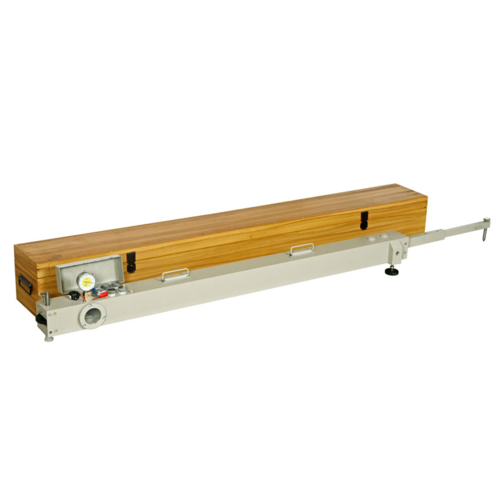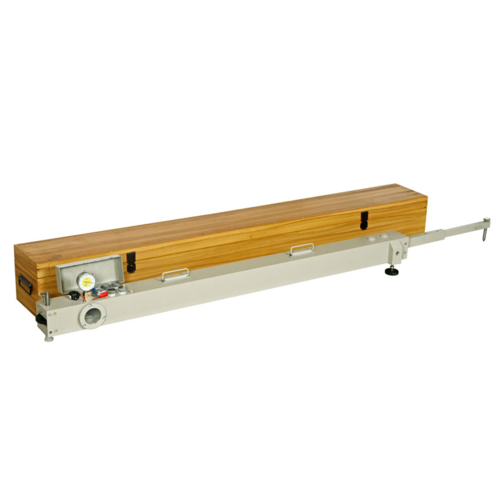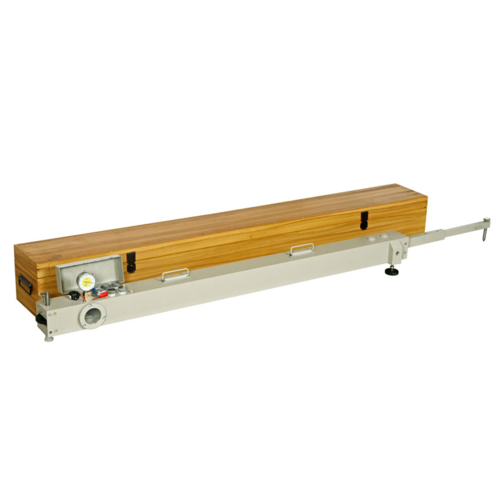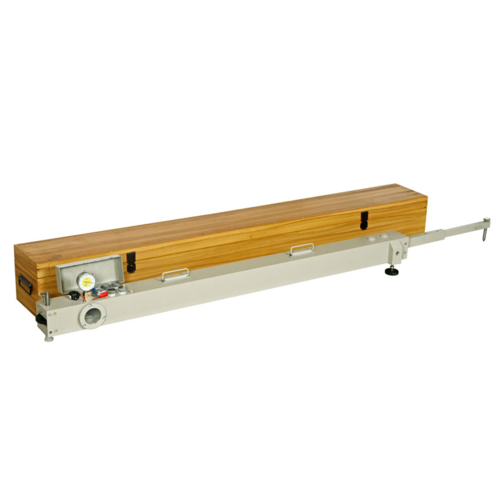 Benkelman Beam Apparatus
Model No.: SET-1315
Standards:
At Civil Lab Equipment Manufacturer, we manufacturers, suppliers and exporters benkelman beam apparatus of best quality to our clients across the world. The benkelman beam apparatus makes use of technique in which balanced beam apparatus is utilized in combination with a proper vehicle for measuring the flexure of the road.
The supplied benkelman beam apparatus is more suitable and functional device used for the measurement of the deflection of flexible pavements beneath the moving wheel loads.
The machine operates on a simple principle of lever arm and the unit comprises of a body, one reference beam, two part probe as well as rear zero adjust.
General Specification:
Length of the probe arm from pivot to probe point 244cm.
Length of measurement arm from pivot to dial 122 cm.
Distance form pivot to front legs 25cm.
Distance from pivot to rear legs 166cm and
Lateral spacing of front support legs 33cm.
The complete instrument is pack in wooden case and light weight which supplied in two parts for easy to assembling and disassembling on the site with help of general hand tools and also it becomes easy to carry with the help of wooden case. We are benkelman beam apparatus manufacturers, suppliers and exporters in Delhi, India.
Bitumen and Asphalt Lab Equipment