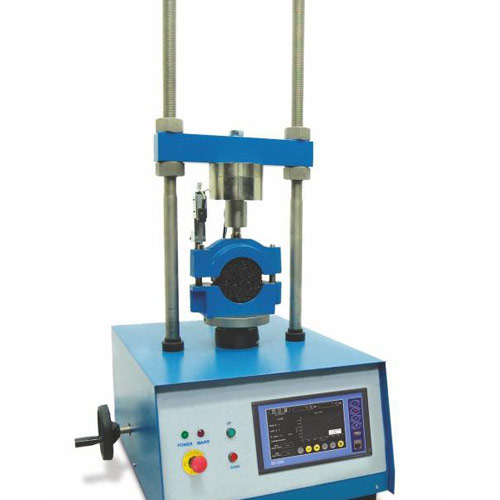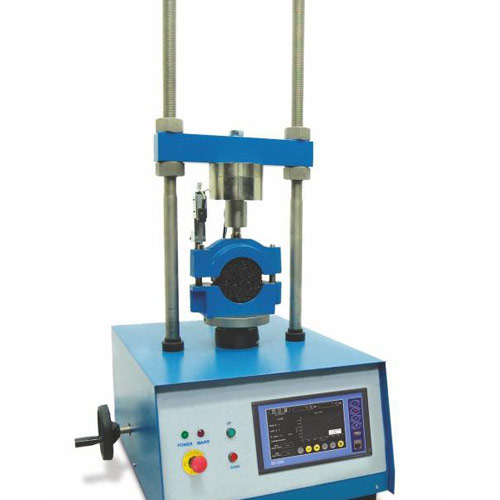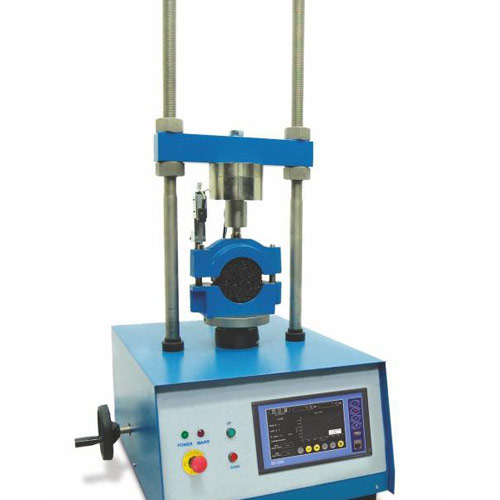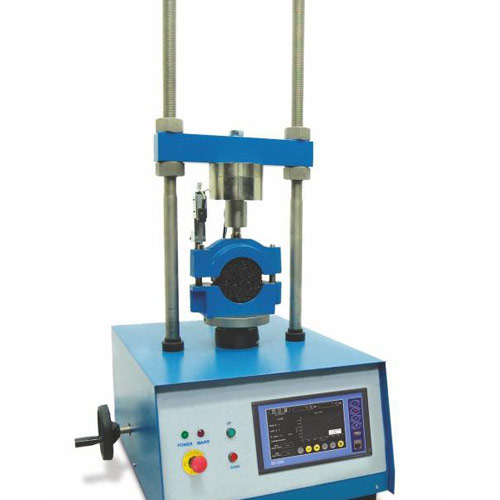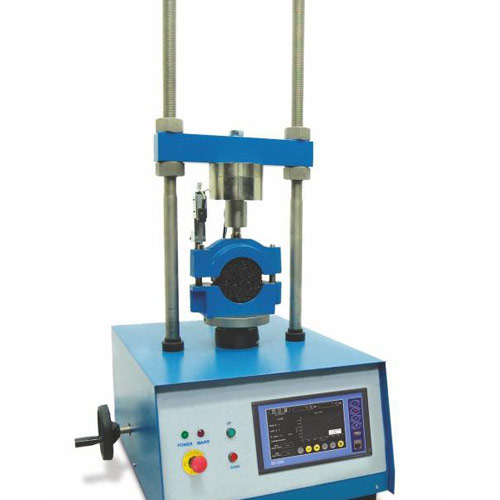 Automatic Marshall Stability Test Machine
Model No.: SET-1328
Standards:
EN
12697-34, 12697-23, 12967-12
ASTM D1559, D1581, D6927
AASHTO T 245
At Civil Lab Equipment Manufacturer is a pre-eminent name and leading Manufacturers and Suppliers civil engineering lab instruments of automatic marshall stability test machine since 2005. Are you looking to invest in automatic marshall stability test machine? If so, then you can simply rely on Civil Lab Equipment Manufacturer for the best quality stability test machines. Our range of automatic marshall stability test machine are well built and provide excellent performance for a long period of time.
The machine features a robust and well-built two column bench type compression frame having upper cross beam which can be adjusted. Also, within the base unit, there is one motor, worm gear system as well as U-Touch PRO control unit
Automatically calculates stability and flow values.
limited load control and displacement
Real time display test graph
32-bit Arm RISC with CPU card
storage capacity up to 10000 permanent test results.
4 analog channels, marshall test active for 2 channels.
pressure transducers for programmable, digital gain adjustment for load-cell
strain-gauge based sensors
potentiometric sensors
voltage for current transmitters.
1/256000 points resolution per channel.
each channelsample rate10 data per second
Ethernet connecting for computer interface.
4 main function keys.
support for multi-language
kn, ton and lb are 3 different unit system selection.
Real-time date and clock.
memory management interface for Test result visualization.
Remote connection through ethernet.
USB flash disc for importing firmware and test results
USB printer support for laser printers and inkjet
support for real-time video recording and camera during test
Free of charge PC software for the test control
advanced report generation for PC software.
Civil Lab Equipment Manufacturer is the leading manufacturer, exporter, and supplier of Automatic Marshall Stability Test Machine , which is manufactured for storage and movement of material. Primarily it is used to store approved packing material.
Bitumen and Asphalt Lab Equipment