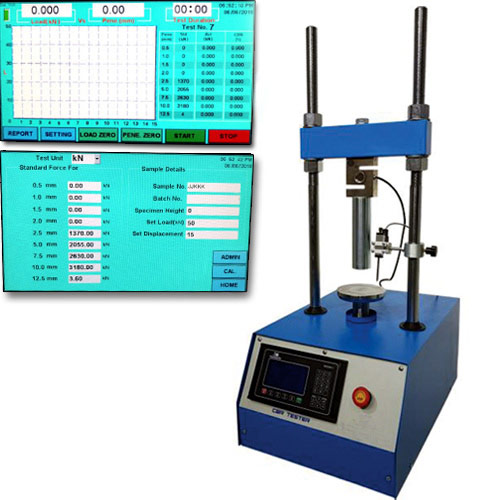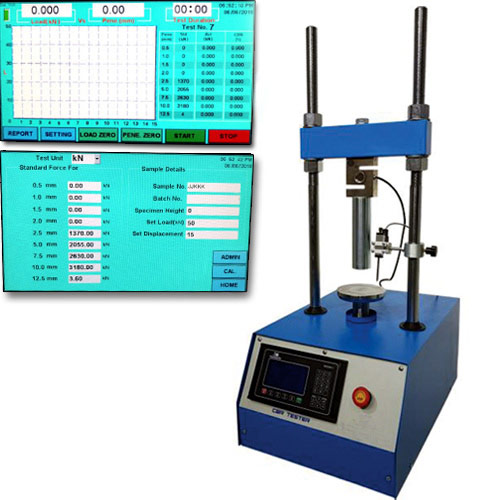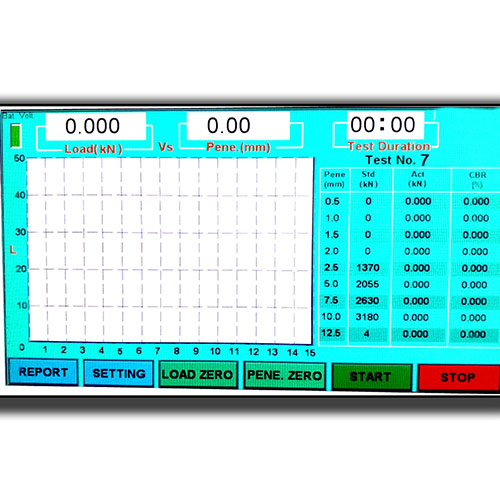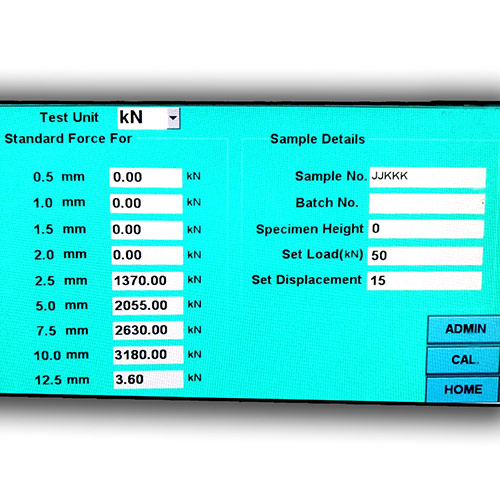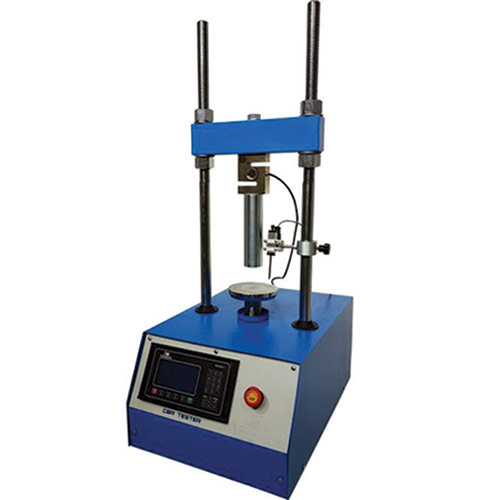 Automatic CBR Test Apparatus
Model No.: SET-1237 (B)
Standards:
EN
13286, BS 1377:4
ASTM D1883
AASHTO T 193
The Automatic CBR Test Apparatus designed and developed by Civil Lab Equipment Manufacturer using advanced technology and best quality raw material. We supply and export the Automatic CBR Test Apparatus to our clients across the world at most reasonable of prices. Our range of CBR Test Machine is appreciated due to its robust design, reliability and durability.
The machine is utilized to perform laboratory evaluation of a certain value of CBR of sub-grade and highway subbases. The apparatus is also utilized for determining the strength of the cohesive materials having a maximum particle size which is lesser than 19 mm.
SpecificationThe CBR apparatus comprises of a sturdy and powerful frame of two column that has an adjustable crossbeam which is driven through electrical ram having a processing and data acquisition system along with capacity of 50 kn. Additionally, the machine has been designed such for loading the penetration piston into the soil sample at a sustained pace for measuring the piston penetration and applied load at pre-decided intervals.
The speed of the RAM can be set between 0.5 mm/min to 5 mm/min with the help of the TCM digital readout unit. The main characteristic enables the user to conduct the tests in compliance with the BS, EN, ASTM or AASHTO standards with the similar machine. Additionally, the up and down buttons given at the front panel of the apparatus are responsible for the rapid ad adjustment of the platen.
The machine is made available with a penetration piston and one 50 kN load cell. Along with these, it comes equipped with a computer software, linear potentiometric displacement transduceras well as one connection cable.
Calculates corrected CBR value at 2.5 and 5 mm the digital unit (I.e. 0.625, 1.25, 1.875, 2.5, 3.75, 5, 7.5,10, 12.5 mm)
Touch screen display with Ethernet connecting for computer interface
Test can be performed with displacement and limited load control.
The machine also comprise of a digital gauge with bracket, 25×0.01 mm
Test graph display in real time
CPU card with 32-bit arm RISC architecture
Approximate 10000 test results can be stored
4 analog channels, with 2 channels working for CBR
The facility of multi-language support
The machine support camera for recording the real-time video during the tests.
There is one USB flash disc to import the test results as well as the firmware.
The CBR test machine is supplied complete with:
Load cell, 50 kN
Penetration piston
Linear potentiometric displacement transducer with connection part, 25×0.001 mm
Computer software
Connection cable
Geotechnical Testing Lab Equipment