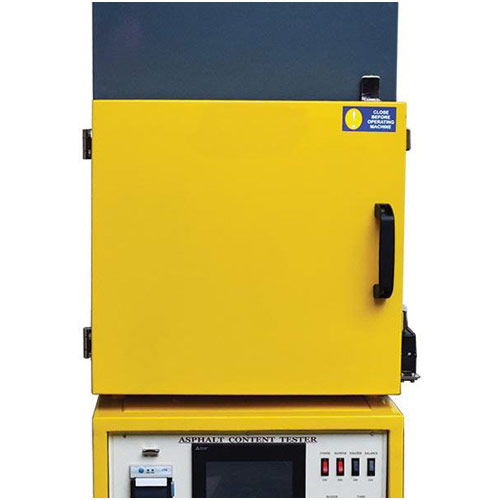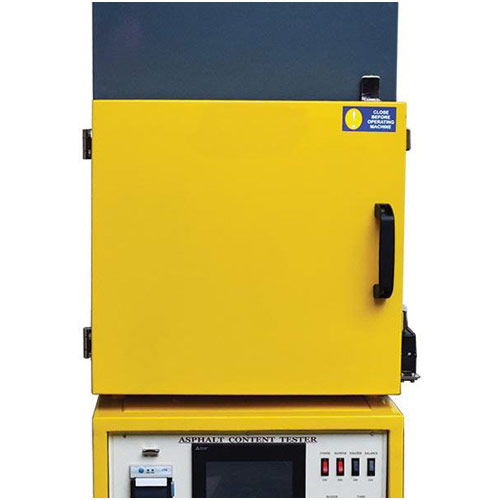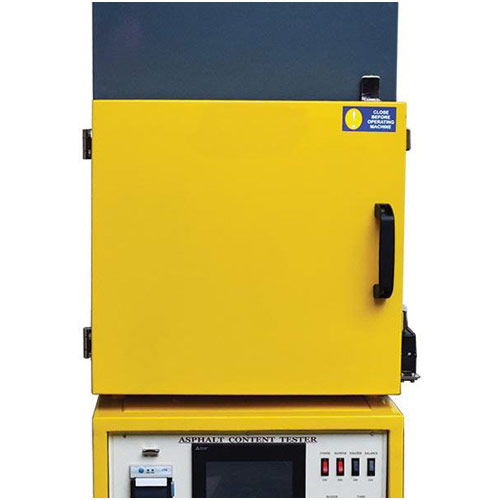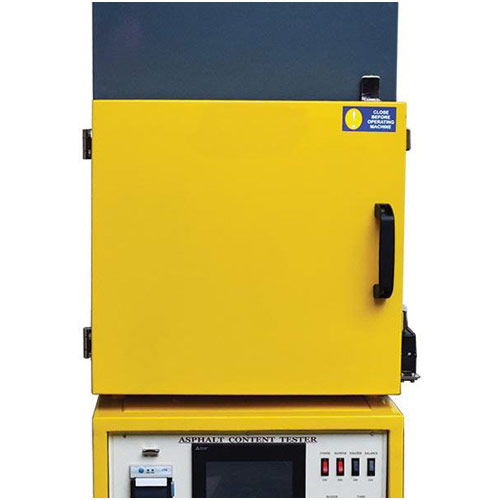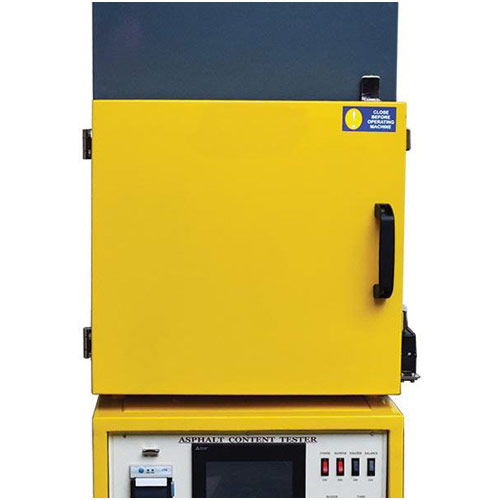 Asphalt Content Tester
Model No.: SET-1331
Standards:
Asphalt content tester made available by us is utilized for determining the asphalt content of the hot combined asphalt. It is also used for determining the asphalt content of pavement samples by simply removing the asphalt in an ignition furnace with the help of a sample heating.
Asphalt Content Tester performs optimally at 415 V 50 Hz 20 ampere in the three phase power supply of AC. The maximum weight that the tester can hold is 4000 gms of specimen. The recommended weight of the specimen however needs to be between 1000 gms to 1500 gms.
The working temperature of the machine is 800° C and it has the standard working temperature which remains at 538° C. The duration of the testing is 20-30 minutes. Moreover, the measurement of the furnace is width x 300 mm height and 350 mm length x 430 mm.
We are Asphalt Content Tester manufacturers and suppliers, exporters in Delhi, India.
Bitumen and Asphalt Lab Equipment