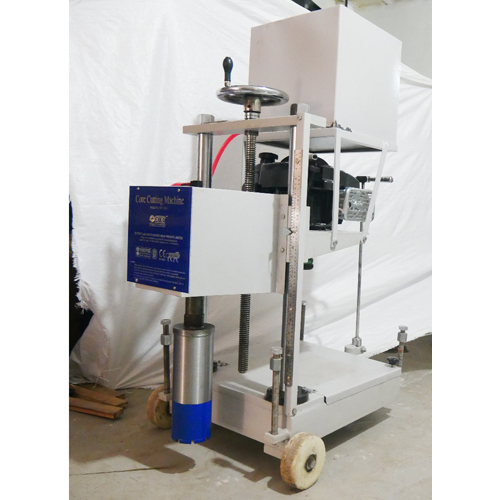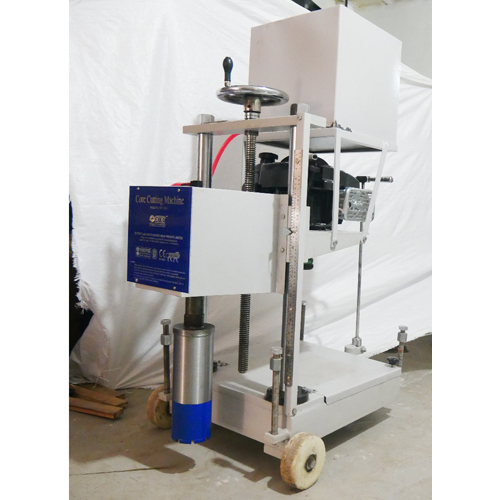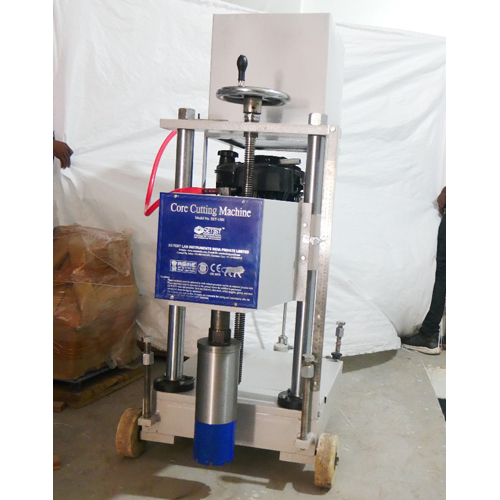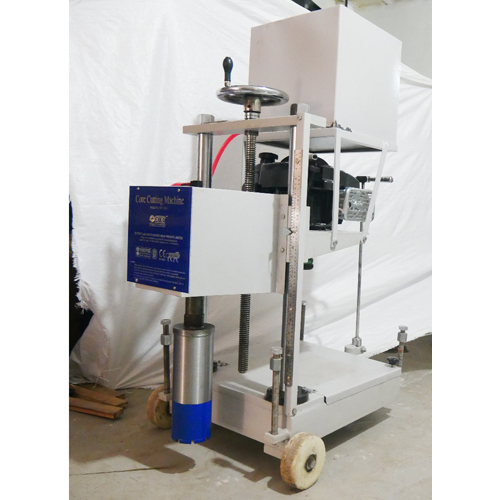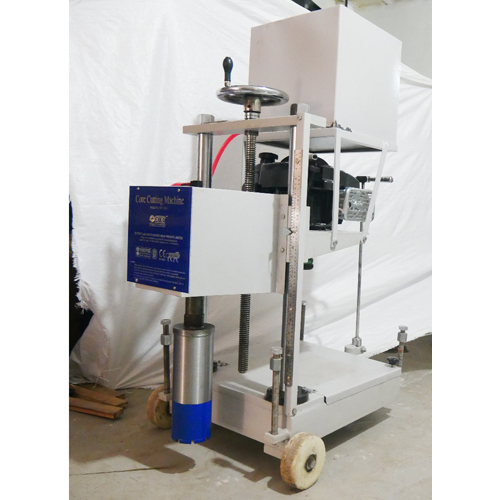 Pavement Core Drilling Machine
Model No.: SET-1316
Standards:
At Civil Lab Equipment Manufacturer, we are counted amongst the leading manufacturer and supplier of Pavement Core Drilling Machine in Delhi, India. The Diesel Engine Core Cutting And Drilling Machine supplied by us comes powered with a petrol/diesel engine (make graves). The machine has been designed especially for the objective of drilling the test cores or holes in roads, bridges, runways and airports. Besides, the machine comes equipped with two vertical support columns that are used for carrying the drill or the engine assembly with the support of screwed spindle.
The Pavement Diesel Engine Core Cutting And Drilling Machine is petrol engine powered. Road/Building drill has been designed specifically for the purpose of drilling test cores from or holes in, Roads, Airport Runways, Bridges etc. The Machine comprises of two vertical support columns, which carry the Drill head/Engine assembly with the help of screwed spindle.
The machine also has a 5 HP petrol/diesel engine featuring a pully mechanism which functions smoothly without much vibrations. Alongside, the Diesel Engine Core Cutting And Drilling Machine manufacturers, suppliers and exporters a double precision bit which advances with screwed spindle, providing a constant, and proper drill pressure for a minimum core chipping ensuring long bit life. Moreover, the entire assembly stands on a strong assembly base supported by a leveling facility which is majorly suited for applications that are down coring.
Bit Diameter Varying from 25mm to 150mm
Maximum depth of core 700mm
Drill Speed 475 and 800 R.P.M.
Guide Shafts 50mm dia
Screwed Spindle 20mm dia
Water Tap 12mm
Drill Wrenches Included
Water Tank Included
Levelling Pads Included
Maximum depth of core 700mm
Drill Speed 475 & 800 R.P.M.
Water Tank is also Included
Guide Shafts 50mm dia
Screwed Spindle 20mm dia
Bit Diameter in the range of 25mm to 150mm
The machine comprises of Levelling Pads
Water Tap 12mm
Drill Wrenches are provided
Bitumen and Asphalt Lab Equipment